26 Apr 2020
How can startups pivot in a pandemic: insights from two CEOS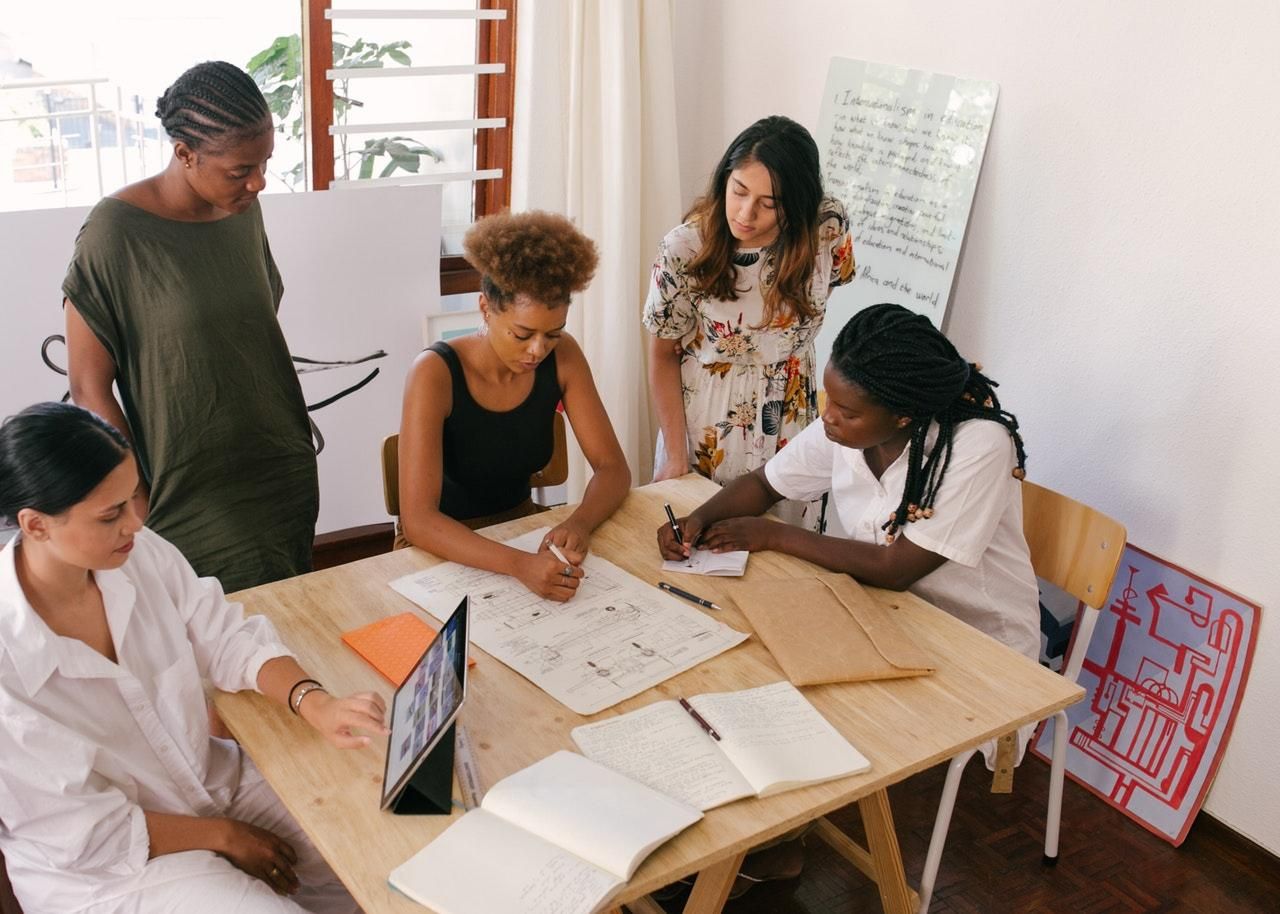 Earlier this week, we hosted a virtual event for GeekWire members on "Pivoting in a Pandemic," with two experienced Seattle CEOs who are in the midst of it right now: Redfin CEO Glenn Kelman, who is leading the tech-powered real estate brokerage through a period of unprecedented economic turmoil; and Tokki CEO Jane Park, the former Julep CEO, who quickly pivoted her eco-friendly gift wrap startup Tokki to adjust to the realities of the pandemic shortly after launching earlier this year.
Park and Kelman have both been down through downturns before, and they brought their long-term perspectives to the discussion, explaining their current mindset and sharing lessons learned from the past. Continue reading for edited highlights from their comments.
Jane Park, Tokki CEO
The challenge: Our sales literally went to zero, and I actually had never experienced this before in my life. Even in my prior company, when we went through the recession, we had a 70% drop, which is pretty significant, but it wasn't zero. So day after day of zero sales, as a new company, was just kind of astonishing.
The turning point: I had a friend of a friend call me to ask about whether they could use our fabric in making face masks. I bought high-quality cotton, because it absorbs color better and I also didn't want to use synthetics for environmental purposes. But it turns out it's the best material for cloth masks. N95 masks filter 95% of airborne particles. Two layers of quilters cotton, which is what we use, filters to 70 to 80%, which is comparable to surgical masks. So I said yes, we can just make a few and be helpful to the community. And then we decided, hey, they actually look pretty. If you're going to wear a face mask, it's hard for people to see that you're smiling underneath. And I just like the fact that they can be a little bit friendlier. So I thought about how we could offer this in a consumer space. That's when I actually put some thought into how we were going to do this pivot.
The approach: It's not just about trying to make money. It's not at all about trying to make money, actually. I thought we had to be transparent about the fact that this is an effort to keep my team together and cover some of those costs, and also to give back to the community. So we do one mask that we give away for everyone that we make. A lot of companies have gone one way or another in terms of masks and how they think about donations. But we had to do this on the fly pretty early, being guided by what our principles are. [As the leader of an early stage startup] I don't have to worry about profit percentage or EBITDA or CAGRs or anything like that. In a bizarre way, there's a freedom from all of that. You can just say, I have X amount of resources and time, and what do I want to do in this world right now? And it can include the whole gamut of nothing to doing this kind of pivot that might not be completely explicable on the surface.
Leadership insight: One thing that I've learned in companies big and small is just try to make time for celebration. It's a weird word to bring up in the environment of a pandemic, but in all the little things or bigger things that you're trying to do, when you're successful, when you are able to make a difference in an employee or a customer's life … make sure that there are moments that are recognized. I've seen that be super effective, regardless of the size of an organization.
Source of inspiration: Our mantra is to do as much good as we can for as long as we can. A recession is something that we understand from a historical perspective: you go down and then you go back up. The pandemic feels more uncertain to me. The level of joblessness that we're talking about in the country is far beyond the worst-case projections. You can't live with that every day. Not to get too personal, but we in the past year have been dealing with the fact that my husband has cancer. How you live in the moment right now, while having an uncertain future, is something that I've been grappling with on a lot of different levels.
That model works: to do as much as you can, as good as you can, for as long as you can. There's a lot that is outside of our control. Being accepting of the situation in some way is kind of bad-ass right now. There's a lot of uncertainty. And what we can do is break it down into chunks of time you can manage through, and then do the best you can for as long as you can, and make sure you pat yourself on the back and pat others on the back for doing that. Just another hour, another day.
Glenn Kelman, Redfin CEO
The challenge: We've always been a technology company that delivers personal service. And virtual service has been an important part of that. But everything we were planning to do over the next two or three years, we've had to do over the next two or three weeks.
The turning point:
Maybe four years ago, we launched video chat tours, I was the advocate, the team that worked on it ended up leaving the company because it was such a disaster. So when Christian Taubman, our chief product officer, said, we need to come back to that, and we need to do it right now, I dug in my heels and said, if people can't see a house in person, I'm not sure they're ever going to buy it. And about two weeks into the crisis, after we'd already launched an initial version, I think it got .5% adoption. He said, we need to do it better. And if we do, it will work. And I'm so glad I was wrong. And he was right.
Leadership insight:
The reason I tell that story is just to underscore the importance in a crisis of dissent. You're going to have all sorts of people yakking at you, and you need to really listen because it is so crucial to make the right decision. And if people can't explain their misgivings, if they can't come up with crazy ideas that just might work, because they're worried you'll shoot it down, I think it's a toxic culture at a time when your culture needs to be operating in another gear. The executive team has really come through.
The approach:
Normally, as the company grows, you delegate strategy to a broader group, and that strategy is more incremental. So how are we going to take a feature we already have and make it somewhat better. But in a time of crisis, where the company needs to turn 80 or 180 degrees at that point, the executives have the standing, authority and experience to do that. And so I think it's been a strange process for us to really grab the steering wheel in the month of March and through most of April. But now as we settle in, and we're really driving fast, it's important to involve that next layer of management, because you can't do that forever, there's no way the management team is going to last. They're just going to wear out from being up all day and all night. But also, you're not going to execute as well as you should. You have to involve that next layer.
Source of inspiration:
I expected the company to fall apart under the pressure, especially as we contemplated layoffs and a furlough — that things would just get nasty in our culture. Folks would blame one another or the cracks would just show under so much pressure, but I think almost every business has experienced the opposite, and society has experienced the opposite. It has been this unifying force. I wouldn't wish a pandemic on any business or any society, but I feel like the love has just come gushing out, that people have said how much they appreciate the job, how much they appreciate the mission of the company, but mostly how much we appreciate one another. And I hope that when this passes two years from now, we still remember to say those things and to express just how much we appreciate the team.
So for whatever reason, I would say it feels healthier than it ever has. And maybe the most surprising thing is that we did furlough about 40% of our workforce, and I published my cell phone number at the bottom of the note explaining the decision, and I expected people to call me who are angry. And they did they call, at 5:45 in the morning at 10:30 at night, but what I didn't expect, and what is really real, is this almost Christian kind of grace. I did not go to a Christian church growing up, but I felt it for the first time, that people were thankful for the job and kind toward our business in a way that no business could have deserved, and especially not Redfin at a moment when we had to let people go. And it's just changed how I feel about my own job, that I've gotta bust my ass to bring them all back. And I think all the executives feel that way. That's become the anthem of the company. So we try to take breaks, we try to say we appreciate one another, but we feel like we're working for more than just a higher stock price. We're working to bring our friends back.
Source: GeekWire