19 Apr 2020
Startup making millions by helping Harvard stage virtual graduations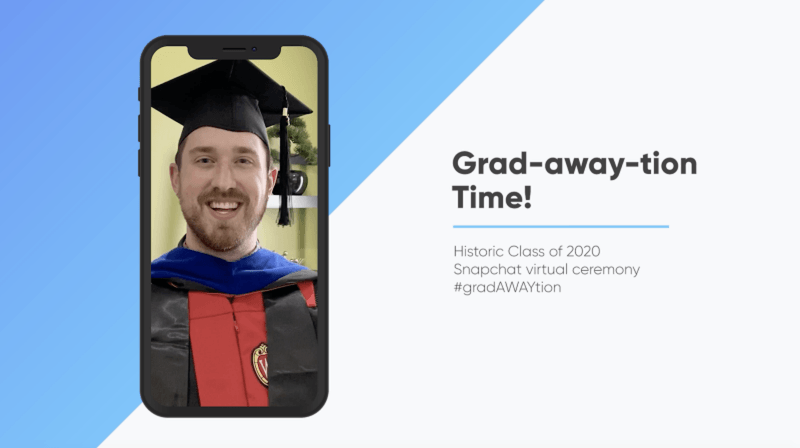 Robots are graduating from college.
At least that was the scene at Japan's BBT University earlier this month as telepresence robots donning cap and gown filled in for students walking the commencement stage to receive their diplomas during the coronavirus lockdown. Digital tablets strapped to robot faces featured the faces of real graduates on a video call in an attempt to experience the moment firsthand.
In a similar spirit, many colleges in the U.S. are now scrambling to find similar solutions that could still help students personalize and enjoy their commencement instead of just resorting to sad, cold video conference calls.
One startup that quickly pivoted to help schools do just that is U.K.-based StageClip, a three-year-old company that had originally provided personalized video clips of students' names being read during what could be hours-long commencement ceremonies. With those ceremonies quickly morphing into virtual video streams, the company flipped its model on its head to let students upload clips of themselves in cap and gown.
"Twenty-five days ago, all our events were wiped out," StageClips CEO Rupert Forsythe told Yahoo Finance's YFi PM. "We scratched our heads and got together and said, 'That's what we were doing before. We need to reverse it and use user-generated content and allow these guys to create virtual processions.'"
Now, selfies from students at participating universities are flooding in, being sent in preparation for ceremonies to be held at Arizona State, Georgetown, Rutgers, and Harvard's School of Public Health, among many others. The company even signed up more than 50 high schools and partnered with graduation memorabilia company Herff Jones, a division of Varsity Brands, to get matching caps and gowns to students for selfies ahead of time. Pairing that individual content with speeches and university logos might not completely replicate what many students consider to be their crowning achievement, but it's pretty close, Forsythe says.
"This isn't an in-person event, nothing can replicate that," he said. "But what these institutions can do is they can celebrate a moment, give individual recognition and create a communal event online."
Weeks ago, when Forsythe was pitching his virtual commencement strategy to college administrators, he hosted a conference call with more than 1,700 representatives. Almost immediately the phone started ringing off the hook with his sales team piling up more than $2.5 million in a matter of weeks.
"We were flooded with requests, that's when we knew we have to do something about it," he said, adding that his team went into overdrive booking 18-hour days for days at a time getting the platform up and running to meet the vision of what his team had pitched. "I'm a big believer in talking about content first and being able to build the technology."
When asked to compare his idea of letting students personalize their special day with videos rather than getting beamed across the commencement stage as a robot, Forsythe laughed and applauded both solutions.
"I saw that clip actually earlier in the week," he laughed. "But I think that it's unfortunately not scalable. But If I could scale it, I would do it."
Source: Yahoo