14 Sep 2020
UAE picks 3 finalists for world's biggest start-up pitch competition in Saudi Arabia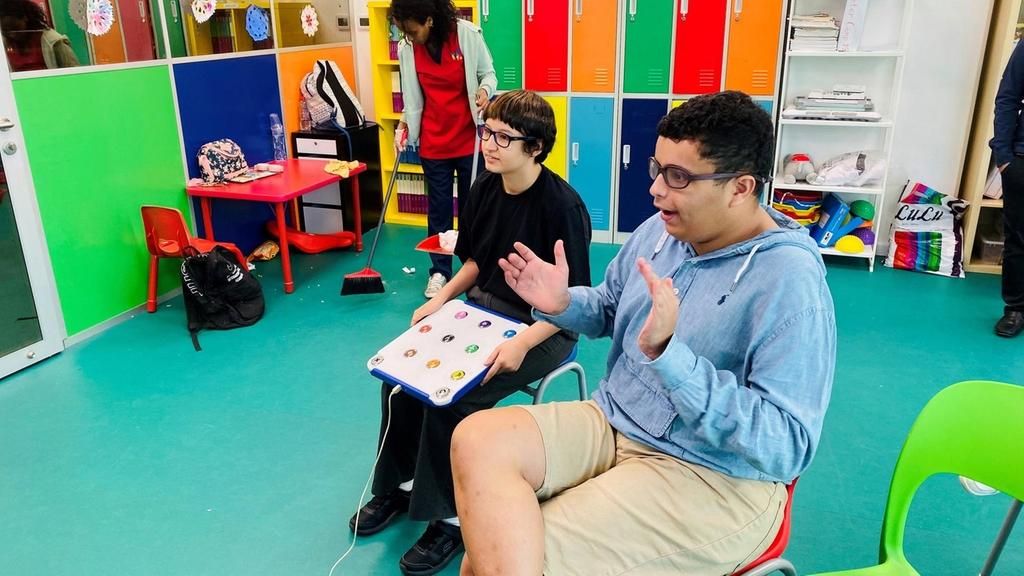 The UAE selected Pure Harvest, Key2Enable and Awecademy as its top three technology start-ups to compete in the world's biggest pitch competition for entrepreneurs in Saudi Arabia next month.
Hub71, Abu Dhabi's tech hub and national organiser of the contest, selected the winners to represent the UAE in the Entrepreneurship World Cup (EWC) 2020, it said in a statement on Monday. Start-ups from around the world will compete at the annual Misk Global Forum from October 18 to 20, when entrepreneurs will vie for $1 million (Dh3.67m) in cash prizes.
The start-ups "will be competing on a global stage and we are confident that we've picked the best ambassadors to represent the UAE tech ecosystem", Ahmad Alwan, head of strategy and corporate development at Hub71, said.
Pure Harvest, Key2Enable and Awecademy were selected from 128 applicants from across the seven emirates. The applicants ranged from businesses in the idea stage to more established growth-stage tech companies. The winners of 'Team UAE' will represent the country at the Misk Global Forum in the global EWC finals.
At the national level, Pure Harvest, Key2Enable and Awecademy each received $100,000 worth of prize awards, which include benefits, discounts and free services from Stripe, Amazon Web Services, Hubspot, Segment, Intercom, Google Cloud and others.
Pure Harvest Smart Farms, founded in October 2016, is an agriculture technology start-up that is growing fruits and vegetables in the desert outside Abu Dhabi.
"Pure Harvest is tackling societal challenges, including food security, water conservation, economic diversification and sustainability," Sky Kurtz, founder and chief executive of Pure Harvest, said. "It is great to be recognised for our work and serve as an ambassador for the innovation and transformation currently underway in the Emirates."
Key2Enable is an education technology start-up that brings digital accessibility to people of determination.
"It is very important that Key2enable will have the opportunity to represent the UAE because it shows that social impact start-ups are welcome in this kind of competition," Jose Rubinger, chief commercial officer and co-founder of Key2Enable, said.
Education technology start-up Awecademy, founded by Raya Bidshahri, is an online learning platform for future-focused skills.
"Now more than ever, the world needs innovators to tackle emerging challenges, and the EWC is doing an excellent job of showcasing these solutions," Ms Bidshahri said.
EWC national finals are taking place around the world. Saudi Arabia is holding its national finals on September 7 when 15 of the kingdom's most promising start-ups will give three-minute pitches, followed by two minutes of judges' questions.
The companies that are selected as the EWC's top 100 start-ups at the global finals will receive an additional $700,000 worth of in-kind prizes, resulting in a total of $800,000.
The EWC winners will receive additional funding opportunities, access to accelerator programmes, resources and in-kind prizes worth a combined $75m in addition to $1m in cash.
Source: The National