04 Aug 2020
Q&A with HUB71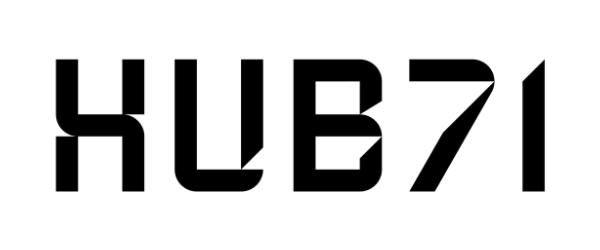 1) How is Hub71 supporting the startup ecosystem, especially in light of the current and future scenario?
When Hub71 first launched in March of 2019, its key objective was solving pain points startups tend to experience as they grow and scale in the region. Our Hub71 Incentive Program does just that by providing startups with 50 or 100% free housing, health insurance and office space in our WeWork x Hub71 community space for up to three years. A few months ago, in light of the novel coronavirus situation, we announced that we increased that 50% to 100% for all startups and their employees for three months, which was then extended for another month and is subject to lengthening once again.
We also worked with our VC community to ensure Hub71 startups are lined up for available capital. We did this because we know that startups rely on great talent, and to be able to keep this talent and to reduce cuts, startups need financial support from their tech hub. Luckily, Hub71, backed by Ghadan 21 and powered by Mubadala, is fortunate enough to have the ability to connect startups to investment vehicles and to benefit from a supportive government through this tough time.
2) What are the key responsibilities of Hub71 in enabling entrepreneurs and startups? How important is your role now in the current scenario?
We are reaching out to every startup in our community to understand their needs, be it introductions to investors, support on business continuity, liaising with government stakeholders, or free workshops and mentorship with our corporate partners like Microsoft and Mastercard.
Hub71's ecosystem is populated with great minds and helpful hands through our founders, corporate partners and strategic partners, so we have been encouraging our startups to tap into the community for help and support wherever needed. Simultaneously, we are encouraging companies that are looking to digitally transform their services to consider Hub71 as a platform for guidance. We have also been inspiring our startups to step up and offer their technological solutions to business and individuals that are facing challenges – it's the perfect time to showcase the role technology can play in operations, business connectivity, commerce, education, healthcare, aviation, etc. Finally, we have been providing Hub71 startups with guidance on developing a robust business continuity plan that thinks into the future and plans for all possible scenarios that could affect supply chain, employees, partners, and customers.
3) Could you let us know, with some concrete examples, any initiatives that you are launching to support startups this year or next?
We continue to look at ways where we could support our startups through facilitating access to capital, market and talent pool. We are also actively looking at forging strong partnerships with key government entities that would allow faster and regulated implementations of startup PoCs in the market. Our corporate engagement program continues to attract more corporates from the Emirate in different sectors that are looking to engage with startups as part of their own business sustainability plan. Similarly, Hub71 is spearheading a taskforce that is helping solve some of the banking hurdles that startups face by decreasing the number of days it takes to open a bank account from 63 days to less than five days. Our whitepaper that was recently published highlights key steps we will be taking with our banking partners to help solve those pain points.
4) What are the startup sectors that Hub71 is focusing on currently?
Hub71 prides itself on its sector-agnostic approach and is supporting around 60 innovative global startups looking for growth and that wish to access the growing Middle East and North Africa market, irrespective of what industry they operate in. Hub71 enables startups to create value, providing what they need to achieve sustainable and global growth from Abu Dhabi as their launchpad. Having said that, venture capital investors are pursuing opportunities in verticals that are growing and have proven to be resilient, like EdTech. In light of the current situation, we're pleased to have welcomed a number of exciting EdTech and HealthTech companies to our ecosystem over the past two cohorts, who are truly adding value to the digitalization of services and Abu Dhabi's technological transformation.
5) How will Hub71 give startups greater access to global VCs and funding?
As mentioned earlier, we are working with our VC community to ensure Hub71 startups are first-in-line for available capital.
Our team is also working hard on developing in-market partnerships across new markets like India, France, the UK and US, so stay tuned – we'll be outlining how Hub71 startups can access new markets through these partners over the next few months.
6) In your point of view, how crucial is GITEX Future Stars for the regional startup ecosystem?
GITEX Future Stars has given startups from around the region a platform to engage investors, clients and prospects as well as potential partners. Since its inception, it has evolved into the go-to event for entrepreneurs looking to scale their businesses. The depth of engagement and quality of content makes GITEX Future Stars an unparalleled platform and it will continue to play a crucial role in the success of the startup ecosystem.

7) Any word of advice for startups participating in GITEX Future Stars?
As an event that creates access to investors, partners and funding, startups participating at GITEX Future Stars must come with a plan, explore every new opportunity, and demonstrate the agility of world-class entrepreneurs. For startups from the region, GITEX Future stars enables invaluable access to a global audience, potentially putting startups on a new growth trajectory. We continue to encourage startups to participate in the event and showcase the strength of the region's startup community.