22 Jul 2020
Q&A with Shorooq Partners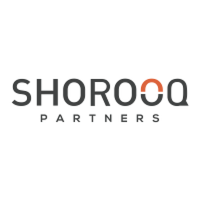 1. What recommendations do you have for the startup community today?
We at Shorooq have been heavily focused on working closely with our portfolio companies ever since inception. During this time of turbulence, we have doubled down on this commitment to be founders' partners to ensure that we support our companies when they need it the most. The top three recommendations we have given to our founders are as follows: 1) Re-evaluate your yearly projections – revenue and growth won't be the same as you anticipated and so, make changes to your cost structure accordingly 2) When external factors in the market such a lockdowns due to COVID are not under your control, switch focus inwards – technology, company culture, internal processes and so on. 3) Be proactive, swift and decisive – making no decisions could be worse than making a "wrong" one.
2. It is still a good time to invest?
As we have seen time and time again through history, adversity gives rise to the best of innovation and the strongest cohorts of founders. Particularly at the early stage, we believe there will be a rise of novel solutions and businesses driven by capable founders. Although we must not disregard the significant risks that such uncertain times bring with themselves, for acute and disciplined investors it is always a good time to invest.
3. Fundraising in times of crisis, what works and what doesn't work?
We believe today is the time to optimize for capitalization / runway vs optimizing for valuation. While in the previous 5-6 years, the bullish market created a very favorable landscape for founders with valuations touching sky-high, today the weight has shifted slightly in favor of investors – and that is the cyclical nature of all markets. We encourage founders to acknowledge the same and focus on closing their rounds and getting the right investors onboard – even if it may mean taking a small haircut on the valuation.
4. Are there any specific sectors/innovations that investors are shifting focus to? If yes, what are these (e.g. healthcare tech/edtech…)
While sectors such as healthtech, Ed-tech, e-commerce etc. continue to experience a great tailwind given the nature of today's market and we remain focused on them, our key takeaway from the situation hasn't been to put additional focus on specific sectors but rather to recognize and appreciate the value of strong technology. We have seen one thing common in all the companies that operated in sectors that were adversely affected by the pandemic and have managed to rise out of it – their emphasis on robust underlying technology.
5. Any tips for remote or virtual pitching?
1) Have a good internet connection 2) Leverage screen share to its maximum – founders through screen sharing can not only share pitch decks, but also financials, analyses, product demo and so on seamlessly while pitching as you have the investor's full focus on the screen 3) Try keeping the video on, it is always good to add as much humane touch as possible.
6. Are there new / different investment models that you are considering? Like revenue-based financing, etc.
While our current fund is still investing with the same equity based model – we are always learning and keeping ourselves informed with innovative investment practices. Should the opportunity and a favorable landscape present itself in the future, we are never afraid of trying new things!
7.How long before investors consider it is as business as usual? Is there any timeframe that investors have in mind?
Ans: We believe the ecosystem here in the middle east has been quite resilient to the pandemic. While we saw slight dips in total funding in early Q2 2020, June demonstrated a significant recovery in investor confidence with the economy slowly opening up. For Shorooq, it has been business as usual throughout – while we added new dimension into our evaluation rubric to ensure we take into account the appropriate risks while making investment decisions, we have been investing through the pandemic with a consistent pace and will continue doing so.
8. Any specific measures you would like to see from startup associations or governments to help startups in these times?
There are multiple avenues through which startups can and should be helped in such troubling times, the most important one we believe is to help them retain their employees. At early stages of the business, each employee is a part of a company's core identity and we believe retaining capable and loyal employees, even during turbulent times is critical to any company's success.