14 Sep 2020
Q&A with STV (Saudi Technology Ventures)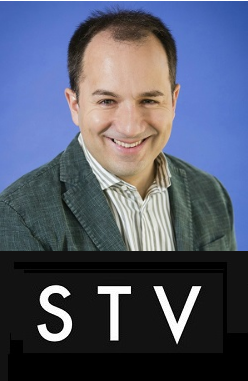 1. It is still a good time to invest?
It is always a good time to invest. Some of the best and most important companies of our era have emerged in the midst of or in the immediate aftermath of a crisis: Uber and AirBnB were founded during the Great Recession. Google and Netflix were just started before the dotcom bust and have really thrived in the post dotcom world. Crises change things up and create opportunities for savvy investors that are able to recognize the trends and back them (sometimes with a 20/20 hindsight!).

2. Fundraising in times of crisis, what works and what doesn't work?
The covid crisis is a real resilience test for a lot of organizations - not only startups. More specifically, when it comes to fundraising, investors are more risk averse and less forgiving. Poor unit economics will have a much harder time getting funded. Also, with some sectors hit harder than others, most investors are shying away from e.g. travel and hospitality (traditionally one of the biggest recipients of capital). On the flipside, covid crisis is clearly changing user behavior and shifting a lot of consumption online (from all types of e-commerce through education to entertainment). Whereby investors in the past would avoid models that require a radical change in user behavior, now they are jumping at the new opportunities created by this fundamental shift.
3. Are there any specific sectors/innovations that investors are shifting focus to? If yes, what are these (e.g. healthcare tech/edtech…)
In my view, the right way to look at the crisis caused by covid-19 is as an accelerant of trends. We have seen the adoption of e-commerce skyrocket in 2020 even in (and especially in!) areas that were lagging behind such as groceries and everyday essentials. We have also seen great upticks in healthtech and online education. For example, Nana (an online grocery marketplace) has seen demand for its services increase fivefold during curfews in the Kingdom. Noon Academy (a social learning platform) has doubled their user base to 6Mn students and entered four new markets including India. And Vezeeta (healthtech) which was focused on doctor bookings has launched telehealth service in multiple markets virtually overnight.
Certainly, the acceleration of disruption in the largest sectors continues. Here, in addition to healthcare and education I would also highlight financial services, the sector with the highest number of venture deals in the past year. We are also seeing further push in using different marketplace and SaaS models.
4. Any tips for remote or virtual pitching?
Certainly, replacing in person contact with on-screen interaction has changed things in the VC industry as well. On the one hand, efficiency has improved. With everyone glued to their screens, it is much easier to get access to a larger number of people - investors and founders alike. It is far easier to commit 30mins of one's time to meet new founder in between two other calls. However, therein also lies a problem: it is more difficult to stand out, establish a human relationship and develop a level of comfort with the potential investor. How do you make sure that at the end of a long working day (and working days have become even longer than before!) investor remembers your pitch amongst 20+ other 30min slots in their back-to-back schedule.
Old tips become even more relevant in this new world:
- do your homework, know who you are pitching to and make the pitch tailored to the occasion. Needless to say, don't pitch a growth investor with a seed pitch. If you are referencing one of your potential investor's portfolio companies, make sure you know what you are talking about: familiarity inspires comfort but also increases the odds of being wrong - they probably know much more about them then you ever could
- think hard about who you want in the room from your team and what value they bring; video conferences are impersonal enough; the more people you have in the room the less personal; and the investors will wonder why you have all that 'fat' in the system
- practice, practice, practice: not only is it harder to observe investor reactions while doing a virtual pitch, you also have far less control over the dynamics on your team. You want to come across as confident and well aligned, not risk losing the key message between oohs and uhhhs or (even worse!) seemingly throwing a team mate under the bus Some of the new ones:
- logistics: make sure you are in the space you are comfortable with, where you have full privacy and won't be interrupted. Your investor may not mind your dog, wife or a baby (we are all human!) but you might lose focus at a critical junction. Also, test your bandwidth and make sure you are not sharing it with little Mohammed who is playing Fortnite with friends
- cameras on: if the investors are on camera, so should you be (and all your team members!). Nothing brings self awareness like being on video and discussing sensitive and important topics with a faceless voice.
- mute management: goes without saying, we should all be experts by now (sadly we are not)
5. Are there new / different investment models that you are considering? Like revenue-based financing, etc.
We are always looking for innovative ways to engage with the ecosystem. In this spirit, we have doubled down on our portfolio support and value creation capability and bandwidth. We roll our sleeves up to support our portfolio founders to solve some of the key challenges they are facing in their journey: from hiring the best (and scarce!) talent to business development, marketing and sales. We believe that in today's market, investors need to add value beyond funding if they want to differentiate and compete but also derisk their bets and increase the likelihood of them achieving full potential. And we are investing heavily behind this: through building our own in-house capabilities as well as a network of experts and ecosystem partners from the region and beyond.
6. Any specific measures you would like to see from startup associations or governments to help startups in these times?
Start-up ecosystem in MENA is still nascent and underdeveloped. Talent is scarce, banking system inflexible and geared more towards servicing the traditional economy and established large organizations which also dominate economic activity in the region: from governments and state owned enterprises through large family conglomerates to multinational companies (MNCs). In this context, startups face challenges that are pretty common for most of the emerging markets: they have a hard time attracting top talent, financing working capital or satisfying procurement processes and red tape of large organizations (public and private). All of these have been further exacerbated by the covid crisis.
Looking at it from the bright side, the crisis has also accelerated government and industry initiatives to further improve the ecosystem. Case in point: lots of discussions lately around bringing the tool of venture debt to the region. Also more broadly, government efforts on further relaxing visa regulations and streamlining new company setup rules to facilitate bringing in new and retaining existing talent as well as reduce the red tape around formation of new ventures.
7. How long before investors consider it is as business as usual? Is there any timeframe that investors have in mind?
Some of the investment challenges in the market are real: faced with the liquidity crisis and challenges to their core business, some LPs are losing excitement for the inherently more risky venture asset class. In the same breath, broader negative sentiment and challenges within their portfolio are causing some institutional investors to focus their efforts (and capital!) on the existing portfolio companies vs. new investments.
On the other hand, the same trends will cause investors to line up behind changing consumer behavior affecting their core business (eg. traditional retailers investing in e-commerce). Alternative investment options (eg. bonds, real estate and even stock market) are at or near historic lows and will not provide the returns required (or expected) by most investors.
Predicting which way the market goes and when is notoriously hard, however, in the current environment more than ever before, standing still and doing nothing is the biggest risk of them all.