SUPERNOVA CHALLENGE 2020 WINNERS
Here are the 2020 Finalists
Supernova Champion - Jade Autism, Brazil
Best AI Startup, iERP, Slovakia
Best Emirati Startup, Gallant Pump, UAE
Best Female-Led Startup, Jaaem, UAE
Best International Startup, Albert, Belgium
Best Marketing Tech Startup, Switchy, France
Best Innovative COVID-19 Solutions, Radix Technologies, Israel
Best Scaleup, ONE MOTO - Electric Vehicles, UAE
Best Youth Startup, Dreemzrock Ventures Pvt. Ltd., India
Best Environmental Impact, Jade Autism, Brazil
Best Social Impact, Jade Autism, Brazil
Best GCC and MENA Startup, Pure Harvest, UAE
Best Fintech Startup, BC Labs Co. Ltd., Korea
Best Education Tech, LUMOFY, Bahrain (wild card entry)
Best Software, CYBER MANAGEMENT SRL, Italy (wild card entry)
Here's the full lowdown on the categories
Best Ai Startup
Best Emirati Startup
Best International Startup
Best Female-Led Startup
Best Fintech Startup
Best Scaleup
Best Youth Startup
Best Social and Environmental Impact
Best Martech (Marketing Technology)
Best "Innovative Covid-19 Solutions" Startup
Evaluation Criteria
Level of Innovation: Originality of the idea
Potential: Longevity, actualization and profitability
Team: Your team's credentials and how they will make your company a success
Functionality: Usability
Goodness: What is the impact of your product on social, cultural, and/or environmental issues
Please note: In addition to being an exhibitor, all startups entering the competition must be -
at most 5 years in operation
must use technology in their products or services
must have scalable business solutions
Application Guidelines
Generic corporate videos / animated videos are accepted!
Please see below for criteria and guidelines:
Video Criteria
Video must be a maximum of 3 minutes
Video must be uploaded to YouTube or Vimeo
Video does not need to be animated or require any significant production value – a high quality camera on a mobile phone is sufficient. i.e. It can be a 'selfie' styled video with a team member(s) addressing the guiding questions below or a PPT video.
You can apply to only ONE category on the pitch competition. By default ALL shortlisted startups are eligible to the Supernova Champion Category.
What are winners from 2019, 2018 & 2017 have to say
2019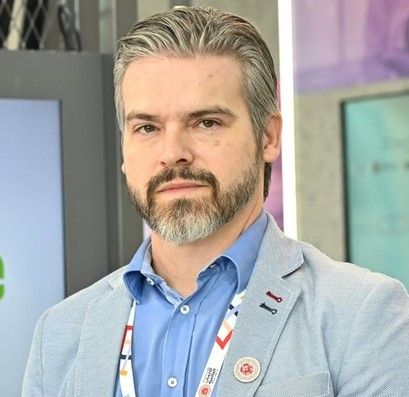 Hear our 2019 Supernova Champion shares how winning propelled his startup to the next level
- Jose Rubinger, Co-founder, Key2Enable
2018
"Our prize winnings allowed us to grow the team and enhance our product..we're now launching major new updates as well as Recipes by Spike for diabetics cooking at home."
- Ziad Alame, Founder, Spike
2017
"Winning at GITEX Future Stars changed the course of our startup … we've had huge visibility for years to follow."
– Mustafa Mousa, Co-Founder & CEO, Sadeem International