Cyprus Startups

Europe's sunniest island will be bringing their top startups representing the latest innovations from software to healthcare.
Powered By: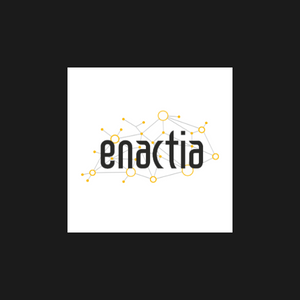 ENACTIA LTD
Enactia Ltd is a collaboration of experts who specialize in the fields of Cybersecurity, Data Privacy, Compliance, Corporate Governance, and Software Cloud Applications development. Enactia's flagship product is an online platform, available as a cloud application for businesses all around the world via subscription. Enactia is was created to help addressing recent directives and legislation regarding privacy all around the world. Data Protection and Privacy Advisory services, IT Privacy reviews and assessments (IT Audits / Cybersecurity reviews / Penetration Testing / ISO 270001 compliance) are now part of most organizations regardless of location and in result, the DPOs perform a plethora of complex, time-consuming, recurring tasks. By utilizing Enactia's Cloud Software the DPO (not limited to this role) is asserted that shall be in compliance with GDPR or other similar regulations or directives from other jurisdictions, and work in a methodical efficient manner. Enactia is supported by a global network of organizations specializing in Corporate & Privacy Management Services. This partnership helped the design, testing and feature inclusion while developing the Enactia Privacy Cloud Platform.
// Software
GIVOTECH LTD
Givotech is a Start-up company founded in 2018 developing 'Ramba' a wheelchair accessibility product, dedicated in bridging the gap between the limited accessibility in buildings and every individual that gets affected. Ramba is a portable, foldable and extendable robotic ramp that is compatible with existing building infrastructures without the need for structural modifications and retrofitting and has the ability to extend its useful range over a larger number of steps, indoor and outdoor. Ramba would represent a significant step forward in terms of patient mobility and provides universal and effortless access to buildings and public places for people with physical disabilities without the permanent, bulky, space consuming and expensive devices typically used. Building owners can now create new business models to welcome wheelchair users in every corner of their premises, through the easily adaptable Ramba product. The Ramba enables the easy assembly and on-site deployment, as well as the quick disassembly in less than 15 minutes, folding and transferring to another inaccessible site. The Ramba operates on angle inclination of stairs up to 35o, allowing the wheelchair user to safely ascend a relatively high number of stairs. This unique technology provides universal accessibility for wheelchair users in various kinds of staircases (straight stair steps with different length, width and/or height, made of concrete, glass, metal and ceramics). The lifting capacity of Ramba is 350Kg and is only compared to permanent installed solutions. Ramba can be also applied to elevated surfaces without stairs. Therefore, the application can be extended for the purpose of providing accessibility even in places without stairs, such as archaeological sites. Ramba is a battery-powered system that has large autonomy for days and through the embedded web/mobile interfaces, provides remote access to the operating system to the use and installer.
// Healthcare