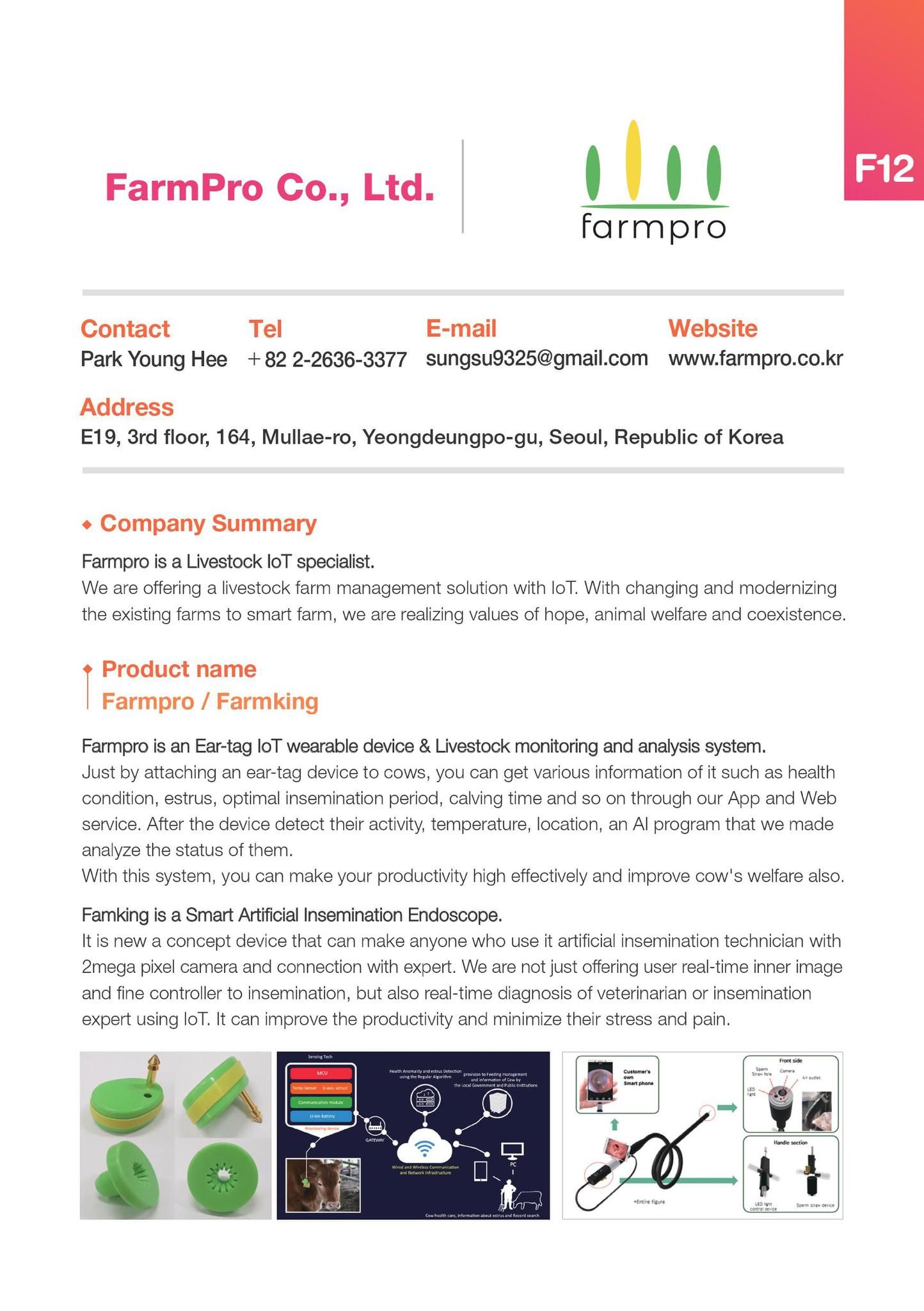 Farmpro is a Livestock IoT specialist.
We are offering a livestock farm management solution with IoT.
With changing and modernizing the existing farms to smart farm, we are realizing values of hope, animal welfare and coexistence.
Address
E19, 3rd Floor, SK leaders View B/D
Mullae-ro 164, Yeongdeungpo-gu
Seoul
Seoul
07297
Korea, Republic of
Products
Famking is a Smart Artificial Insemination Endoscope. It is new a concept device that can make anyone who use it artificial insemination technician with 2mega pixel camera and connection with expert. ...