25 Sep 2019
Department of Health collaborates with Dhonor Health Tech to pilot a Medicine delivery solution focused on patient safety verification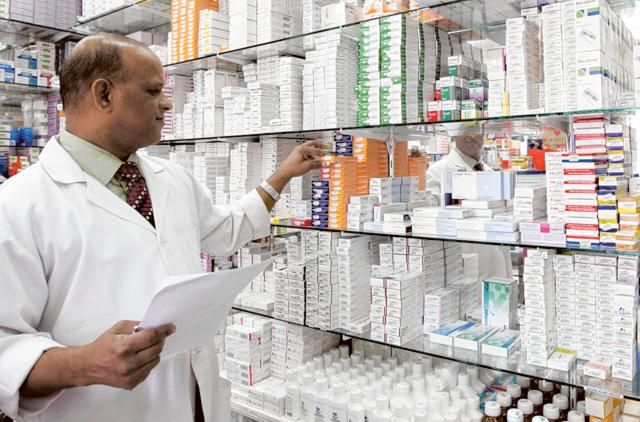 With the global market for E-pharmacy expected to reach $211 billion by 2026, governments are looking for solutions to ensure that this growth goes in line with safety measures put in place to protect their citizens. Counterfeit medication continues to seep into the healthcare ecosystem at an alarming rate; jeopardizing lives and the health of millions around the world. In a recent WHO study, approximately 16% of counterfeit drugs contain the wrong ingredients, while 17% hold the incorrect levels of necessary ingredients, costing the pharmaceutical industry and estimated $75 billion worldwide.
A further repercussion is the escalating opioid crisis that indiscriminately affects people in all societies. Opioid abuse is fueled by the unverified and unchecked access to highly addictive controlled medication that should otherwise be trackable and attributable to the intended patients in the right quantity and duration.
This is where private Blockchain systems come in handy. They are used for data integrity over a decentralized network, but it also ensures high security and transparency of data, which is Verofax's primary driver, by allowing the solution to focus on a patient-centric approach.
Verofax blockchain solution provides authenticity and compliance traceability that could deliver the transparency and trust that has eluded the healthcare industry to date. With immutable data, it has the potential to give all stakeholders access to reliable information, including the origin, state, and viability of use for medical products. The solution is based on NFC tags standards that enable access to Blockchain solutions to verify if pharmaceutical products are authentic across the medical supply chain.
The solution ensures the patient's safety and solves patients encountering counterfeit medications and wait times for insurance checks. Patients are also empowered to get more information through DOH approved digital leaflets, videos, and content. Most importantly, patients can directly engage with their physician or pharmacist should there be any adverse reactions from their prescribed medication through direct chat. This function also enables manufacturers, regulators, insurance providers, and other key stakeholders to identify problems with specific batches of medicine for added pharmacovigilance.
Patient-centric Safety standards are enabled with Verofax by checking & verifying of medicines and blood bags, which helps the health authorities to address all 5 Patient Rights:
Right Patient
Right Medicine
Right Condition
Verofax is designed on Oracle's Blockchain platform as service (BPaaS). BPaaS is a cloud-native blockchain infrastructure that can provision private blockchain networks with a high level of customization, support multiple consensus algorithms, with monitoring, managing capabilities and smart contract capabilities which will give its users the ability to create blockchain networks, deploy and run their use cases, using intuitive UI(User interface). Without much knowledge of Blockchain networks configuration and DevOps, the platform supports Ethereum and Hyperledger Fabric v1.4 frameworks.
Choosing Hyperledger Fabric 1.4 framework, which is an automated and standards-based Permissioned Blockchain platform, to build Verofax to enable secure and verifiable data pooling and to allow all partners to have consistent datasets on their user interface at the same time.
On Verofax, the data is totally cryptographically encrypted. Every verification tap registers the identity of the pharmaceutical product and the user pre-defined role (Patient, distributor staff, Healthcare staff, logistics staff…) onto the blockchain. The results are in improved efficiency and visibility within the supply chain and at the point of purchase directly by end-users using NFC enabled devices such as smartphones or any other NFC enabled readers and a User App.