28 Aug 2019
Envision creating 1 million new job opportunities in the travel industry by 2025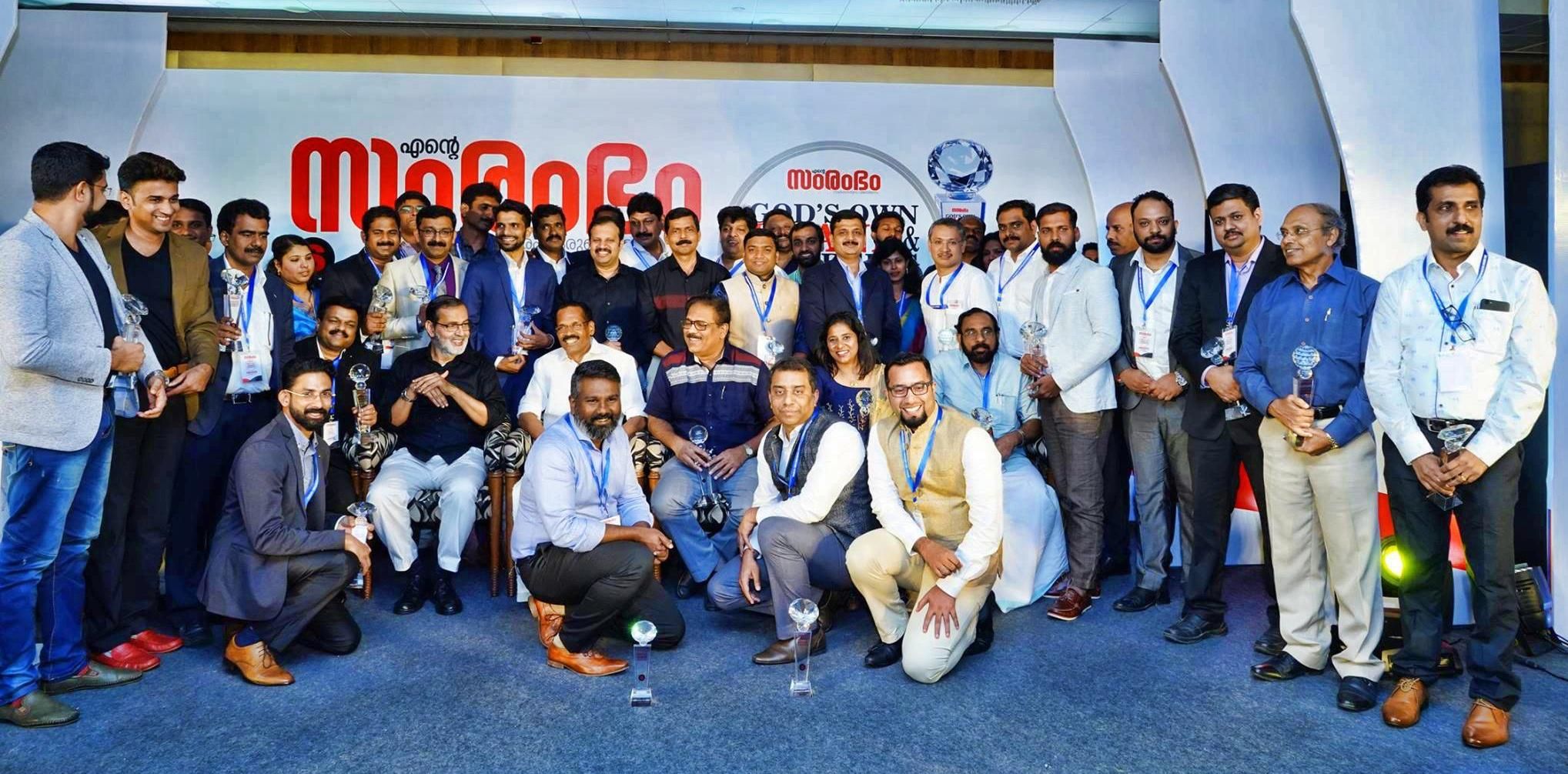 Travel intermediaries can sell products online in their brand and identity.
The system will support travellers by providing Artificial Intellegence based customised "Smart Itineraries" that can be booked in a single click. Travellers having very unique requirements and travel preferences can get their travel profiles ready. An AI based system will help in customising itineraries according to their preference and profile. Travellers can choose their choice of airlines, hotels and transportation for their package. They can choose the various travel experiences from different agents in a single itinerary. They will get a consolidated itinerary with all these uniquely selected services and can book it through a single payment.
Dr Krishna Kumar was working with one of the biggest global MNCs and was regularly traveling across the globe to setup new contracts. Once, he was in New York setting up an IT team for one of America's premier academic medical centres and he had to send an important courier to his Bangalore office. At the courier agent's office, he realised that his official travel card limit has been exceeded. Staying at one of the premium hotels at Manhattan with very little money in hand, he reached out to the travel card support desk but they said they needed approval from senior management who were located in a different continent. Krishna felt devastated but fortunately, he had a few local contacts that were able to help him out.
Of the many lessons learnt on that day, was the realisation of a business opportunity.In a sense, it was aEureka moment for Krishna.He realised that it would be much more convenient for travellers to have a local point of contact to deal with such issues wherever they travel.
Krishna interacted with many travel agents and came to know that around 1.2 million travel agents were on the verge of closure due to the emergence of online travel booking applications. Most of these travel agents were not using the latest technologies and nor was there available a common online platform for them to sell their products. Krishna also realised that these agents did not have enough market intelligence to understand the requirements of their customers. On the other side, travellers were desperately feeling the need of having a personal connect in unknown destinations.
In 2019 January, Krishna came out with the idea of TravelSpoc (www.travelspoc.com); An Artificial Intelligence based ecosystem that make available the best travel experience to travellers from multiple travel agents. It is a collaborative platform for all tour operators and travel intermediaries to showcase their tour packages/travel products and sell online in their brand and identity. The platform will bring all available travel/ tour packages from different agents in one place through online collaboration where travellers can compare packages from different agents before they purchase it.
How does it work?
The platform looked two ways to solve the problem of both the agents and travellers.
For the former, it built a SaaS-based traveller management platform to help them manage and analyse customer bookings and its data with the goal of improving business relations with customers, assisting in customer retention and driving sales growth.
From the traveller's perspective, this is an online marketplace that offers multiple packages from verified travel agents that help them in getting the best deals. Packages can be booked in a single click.
"The process involves bringing both travellers and trusted local and expert travel specialists into a single ecosystem. Since it is a self-sustained ecosystem, tour operators can sell their unique and best deals to the travellers by understanding the traveller's requirements. TravelSpoc supports travellers with an artificial intelligence based bot, that understands the traveller profile and create unique package from different agents," explains Krishna.
He adds that agents in the system are evaluated through a 360-degree stringent evaluation process to ensure best quality and experience. Travellers have the choice of creating their own custom itinerary with the offers from different agents and pay at a single time through the system. The system will escrow between travellers and agents and provides a hassle-free system.
In the current scenario, tour operators create packages using their experience and exposure. TravelSpoc provides the tour operators business intelligence to create custom packages as per the current trend. It also helps agents to do target marketing to the right travellers who are in need of it.
Current story
Headquartered at Trivandrum, TravelSpoc today operates with a team of over 15, a bouquet of 150+ holiday planners across India and more than 20000 registered travellers. Its content attracts around 4 lakh visitors on its website every month and serves travellers from 15 countries. "The current growth has been the result of past 6 months. Our plan is to grow 20 times in next couple of years" says Krishna. To transform the portal in to a travel ecosystem, a new feature has been introduced to compare prices among leading airlines and intelligently picks the best deals customized as per the traveller's profile and filtering options.
Accolades
Incubated with Kerala Start-up Mission and was awarded product grant and seed fund. Got the best innovative travel brand award from Samrambham business magazine. Selected in the first tourism start-up competition by United Nations World Tourism Organisation. Received lot of accolades in GITEX Dubai and Innovfest Unbound event at Singapore for the innovativeness and uniqueness of the product.
Now, what next?
This ecosystem reduces the entry barrier to the new entrants to start their business at a breeze. "We have the vision of creating 1 million new job opportunities in travel industry by 2025. We would like to provide opportunities to disabled people, women and school/ college going students to setup their unique travel business at their native or home and sell through our platform. This can bring a huge social transformation." Kavitha Somasekharan, director explained.
"Though we are only emerging, it has a huge potential. There are 1 billion yearly travellers and tapping 1% of them will help us hit the target of $100-million revenue by 2021. This will not only help us grow but will also empower many others to fulfil their dreams by being part of the travel business" concludes Kavitha.