29 Aug 2019
MoreApp Goes To... GITEX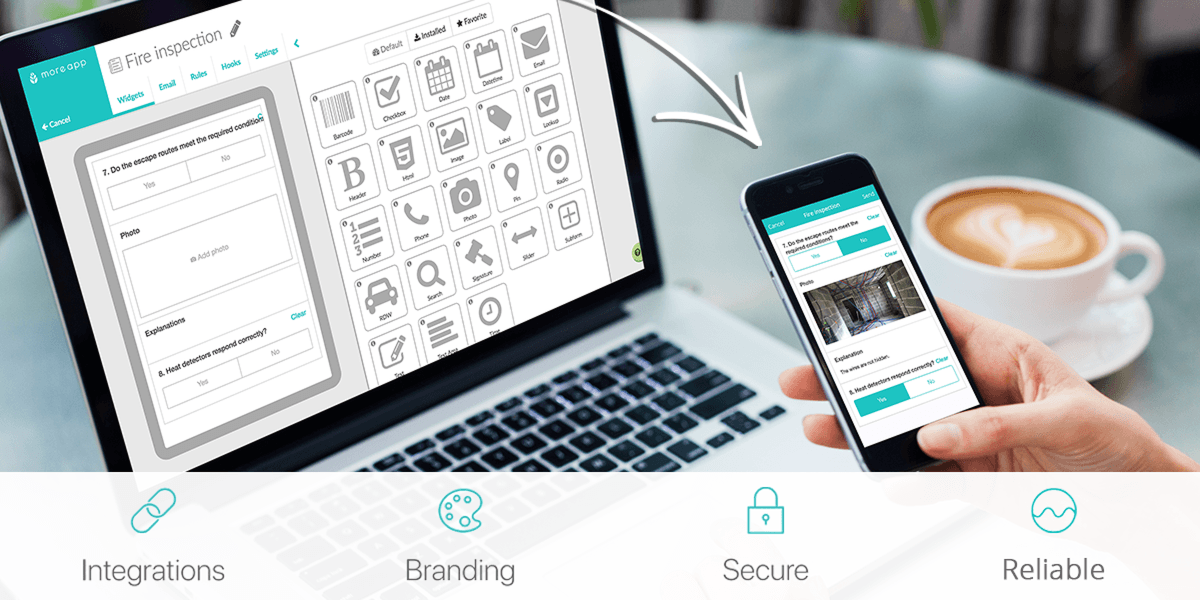 MoreApp, a scaleup that turns data collection into better results, will attend the GITEX tech event in Dubai from 6-9 October 2019 to present the Form Builder and digital forms app.
Go Digital with MoreApp
MoreApp is a digital tool that helps companies optimising their business processes. The users of the Form Builder, say that building digital forms has never been easier. They create their own digital work orders, visit reports, inspection forms or checklists. Working digital saves time, money and trees! The app allows capturing data on location and also works offline. Thanks to MoreApp, users put their paperwork aside. Digital forms bring efficiency and productivity. The software works easy, intuitive, flexible and powerful!
"MoreApp helps us by providing an efficient, uniform way of inspecting. The output serves as objective proof to the work we do". - Siemens
"With MoreApp we have gained a lot of speed when capturing data. We have reduced the time of data collection to half at every point of sale!" - Kraft Heinz
Why is MoreApp going to GITEX?
GITEX is the biggest tech event that takes place in the Middle East. This is the event where the biggest technology leaders, companies and startups gather, coming from all over the world. MoreApp will attend GITEX Future Stars which is the startup hub. MoreApps software is available in Arabic, next to English, German, Spanish, Portuguese, French, Dutch and Russian! The goal of the scaleup is to increase visibility on the Arabic market and make the most of this event by introducing the Form Builder including the wide range of functionalities that it offers.
Find the MoreApp team on booth number U10, in Hall 6 from 6-9 October to discuss digitisation.