ReTech Mobile App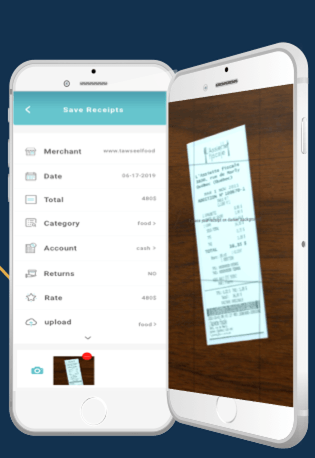 ReTech aims to Transforms every sales receipt into an opportunity! By making shopping easier and more fun as customers will have fewer paper receipts to carry.
Shoppers are guaranteed interactive user-friendly receipt management and advanced real-time expense tracker technology enhancing the user experience, while retailers can have real-time reports and statistical analyses reflecting the purchasing patterns of consumers.
Such information will help retailers to assess their markets better, reach out to various customers more efficiently and increase their revenue.
Our task is to leverage the retail industry by promoting Top-Notch Tech solutions. With our highly efficient mobile -application services. We provide an interactive user interface that cuts down the reliance on
thermal receipts & aligns with the UAE 2021 vision of going paperless. Providing customers with easy solutions that supports Dubai's mission of going paperless.