04 Oct 2019
weAR at GITEX 2019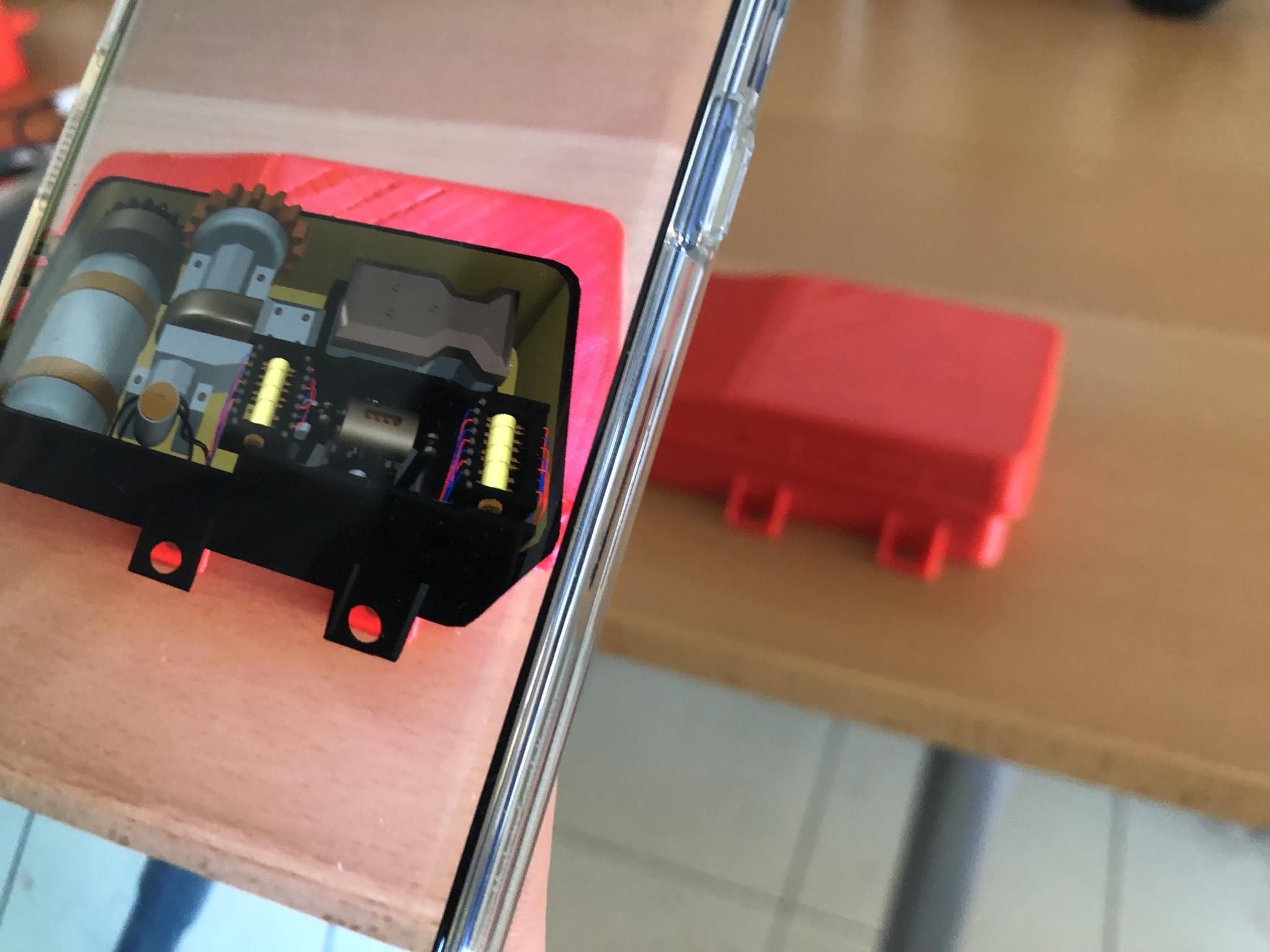 One of the main use cases is related to the support for maintenance activities, which aim to keep (or restore) an object (plant, component, ...) in a state where it can perform its required function. A Maintenance, Repair and Operation (MRO) market that will reach 774 billion Dollars in 2020, according to a study by Technavio.
To increase business productivity, reducing errors, and optimizing staff training, weAR created MARKO, a process-oriented and totally codeless cloud platform that leverages augmented reality as a visual support for maintenance tasks.
MARKO has been adopted by several international players in the energy and manufacturing sector, with great benefits in the timing and accuracy of execution, simplicity of use and intuitiveness compared to traditional paper-based and on-screen instructions.
Our customers' request to have a "digital twin" of their products on which overlap layers of content (coming from multiple information sources, such as IoT and EPR systems) and develop predictive maintenance activities, prompted the team to look for new solutions to improve the platform's user experience and increase its potential.
Thanks to Vodafone Italia's Action for 5G call, dedicated to new services and products that take advantage of the technological innovations envisaged by the 5G network, it was possible to think of a new product: MARKO REVO.
"With MARKO REVO companies will be able to move from simple augmented reality to mixed reality, superimposing their digital twin (natively digital or reconstructed thanks to the platform) directly on real products and proposing a user experience particularly advanced to their technicians, maintainers, customers, end users" says Christian Mondini, COO of weAR.
MARKO REVO, developed thanks to the support of the 5G Lab and the expertise of Vodafone Italia's technical teams, will take full advantage of the new broadband infrastructure.
"We believe that the mixed reality used to support the MRO market is a step up from traditional augmented reality, especially when supported by the progress associated with 5G infrastructure," says Emanuele Borasio, CEO of weAR. "The features of 5G will also allow real-time collaboration between teams located in different countries."
"The user experience, both for the content and digital twins creation and for the fruition, is designed for those who have to solve contingent problems as quickly as possible" explains Giuseppe Iuculano, CTO of weAR. "The MARKO REVO platform is designed to be used by all staff, without necessarily having special IT or programming skills."
The presence at GITEX 2019 aims to present the innovative solutions developed in the AR/MR field at the largest ICT fair in EAU, showing the capabilities associated with the 5G network.