Plan Your Visit
PLAN YOUR VISIT TO GITEX FUTURE STARS 2021
Show Timings
Timings:
17th Oct 2021
11:00 AM to 5:00 PM
---
18th - 21st Oct 2021
10:00 AM to 5:00 PM
---
*Subject to change
Venue
Dubai World Trade Centre
Happiness St - Trade Centre
Dubai
---
T: +971 4 389 3999
800DWTC (3982)
E: care@dwtc.com

Travelling to Dubai
Travel on Emirates to Dubai, for GITEX Future Stars 2021
We're pleased to inform you that Emirates Airline has proudly been selected as the partner airline for GITEX Future Stars 2021. Emirates has excellent connections to all of the six continents via Dubai with more than 155 current destinations worldwide – and we are expanding our route network all the time.
Use your Promotion Code to get special fares on Emirates.
Promotion code: EVE6WEK
Travel Validity: 10th - 29th Oct 2021

Book your travel today

www.emirates.com
Accommodation near the venue
The Apartments
Comfortably furnished, and recently renovated, these rooms and hotel apartments are equipped with an extensive range of carefully selected amenities and complimentary services. Centrally situated with a welcoming atmosphere, The Apartments Dubai World Trade Center allows visitors to make the most of their visit to Dubai.
Central location, easy access to Dubai World Trade Center and a broad range of accommodation options with impeccable service make The Apartments an ideal choice for Dubai visitors.
The Apartments DWTC is offering a special discount on bookings for visitors.
Click here to book your on-site accommodation for your stay.
Tel: +971 4 331 4555
Fax: +971 4 331 3800
Reservations: HotelApartments@dwtc.com
General Enquires: info@theapartments.ae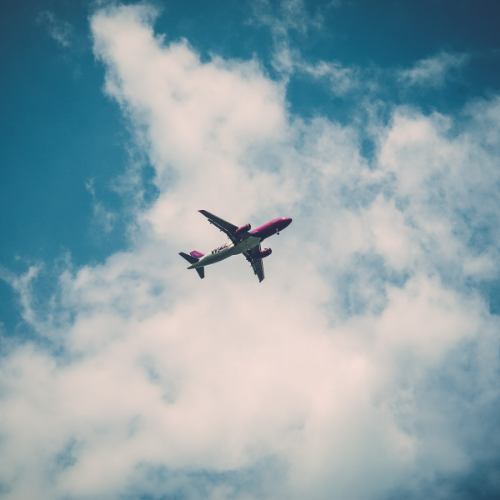 Preferred Travel Partner

Airlink International UAE is an IATA travel management company and corporate events management service provider, one of the largest and fastest-growing providers in the Middle East. Airlink Travel evolved into being one of the leading business travel management companies in the Middle East, servicing over 1,200 multinational and national corporate companies.
---
Contact:
MR. KISHORE WAYDANDE
Manager – Key Accounts
Sales Department
Tel.: +971 4 282 1050
Mob.: +971 55 220 6577
E-Mail: kishore@airlink.ae
---
PRIYA KONSAL
Travel Manager
Tel.: +971 4 282 1050 (Ext. 201)
Mob.: +971 55 107 0721
E-Mail: priya@airlink.ae
---
After Office hours, please contact Airlink 24 Hours Help Desk:
Tel.: +971 4 286 8019 · Mob.: +971 50 455 4386 · Toll Free: 800 4899 · E-Mail: 24hours@airlink.ae
Website: https://www.airlinkuae.com/
Address: P.O. Box 10466, Airlink Building, Airport Road, Al Garhoud, Dubai, U.A.E.
Public Transportation & Parking