08 Mar 2018
AI Startup wins competition, closes business & revamps app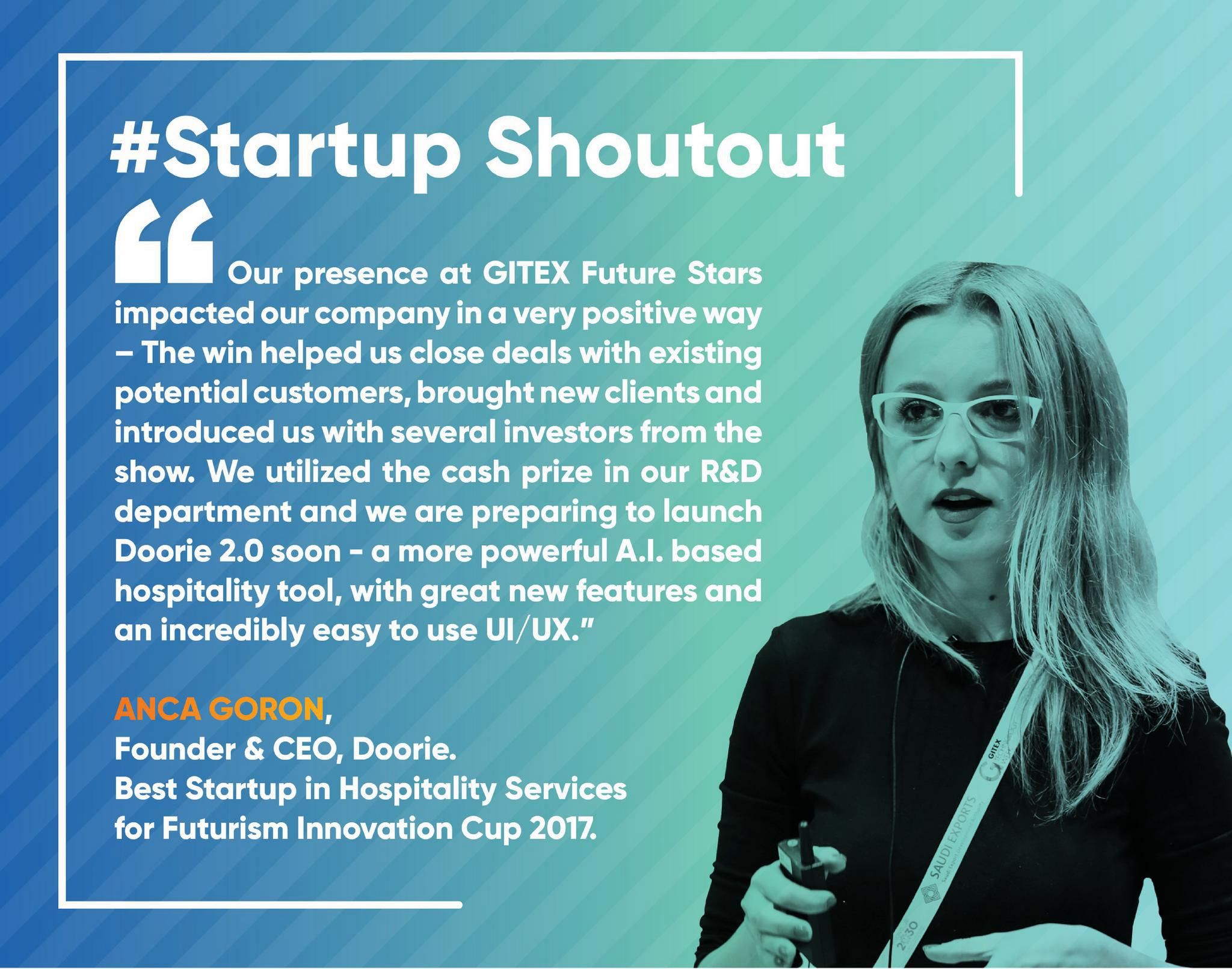 After shining in #FUTURISM Challenge,
Doorie dazzles with Hat-Trick.
Hollywood has scripted out a bleak future based on Artificial Intelligence, but of course the reality is - it's far from the prophesized doom and gloom. In fact, PwC Middle East recently released a report claiming that AI will contribute nearly US$320 billion to the Middle East economy by 2030 – equaling a lion's share of 11% of the GDP. The UAE remains at the heart of it - with almost 14% of the GDP contributed by AI in 2030.
With AI disrupting every sector imaginable, the hospitality sector got a welcome upgrade with Doorie. An app built with intuitive capabilities to shake up the hotel stay experience, this young Romanian startup won the third prize at the Futurism Innovation Cup launched at GITEX Future Stars 2017. And made great progress from thereon, using the winning cash prize to Doorie 2.0 - a more powerful AI based tool with great new features and an incredibly easy to use UI/UX.
Moreover, on the back of the media exposure they received after the show, Doorie immediately picked up 3 contracts valued at US$50K, with another 5 in the pipeline and a crack sales team being hired to pursue the 50 leads they received at last year's GITEX Future Stars.
Click here to see their post-win interview.
If your startup is ready to take Travel and Hospitality further or even make waves in next-gen sectors like AI, Blockchain, IoT or Robotics, then GITEX Future Stars 2018 is where you can make it happen!
Believe the hype – it's real: Book your space now.