16 Oct 2018
Bubbletone Blockchain in Telecom: We Eliminate Roaming!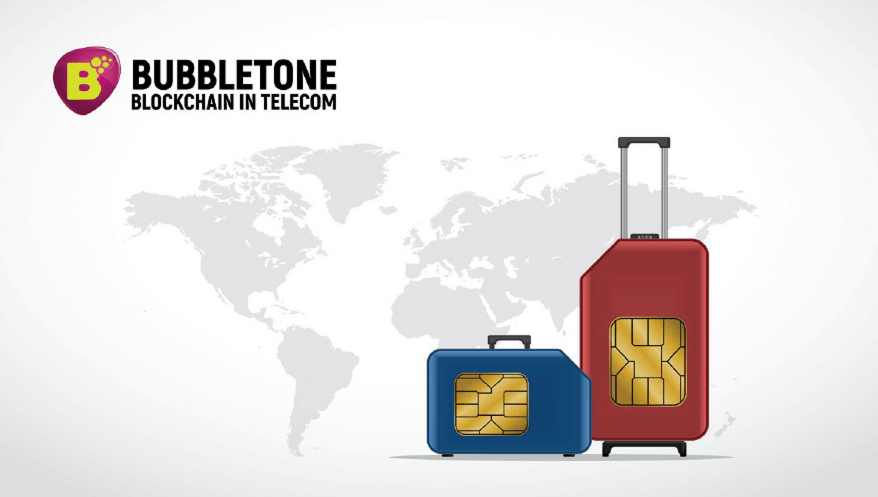 Perhaps each of us has found themselves in a situation when we have to purchase roaming services, which are rather expensive, in order to stay in touch with relatives and colleagues while travelling. Bubbletone has solved this problem once and for all!
Bubbletone — the first decentralized global telecom platform that allows mobile network operators and service providers to interact securely and directly via smart-contracts, i.e. without any intermediators, agreements or commitments. As a result, any operator can become global and get direct access to the international telecom market. Operators and service providers can increase the number of their clients and their revenue without making any investments or conducting any complex network integrations. As for end users, they do not have to refrain from making calls or change their usual number and SIM card anymore, they can make as many calls as they want and save their money (compared to the roaming fees, up to 10 times).

Here is how it works for end users:
People arrive in another country, say in France or Australia, to take care of important
business or spend their vacation. They need to make a phone call – roaming fees will use up their balance in only a few minutes. Thanks to the Bubbletone platform, people can make calls from other countries with their SIM cards at the rates of local operators. To do that, they just need to open the Bubbletone mobile app – there's a list of local operators and their rates – and choose the number of minutes and the amount of mobile Internet they need. As a result, they use services provided by the local mobile operator at its local rate. The blockchain platform connects the subscriber and the foreign mobile operator directly without any middleman or extra charges. Therefore, there is no need for roaming anymore.
Here is how it works for operators:
Mobile operators publish their own offers as smart contracts at a blockchain-based
marketplace. These offers are available to all other operators. Home operators choose offers that they would like to provide their subscribers with. They also have total control over these offers and determine prices in local currencies for subscribers.
A subscriber chooses the most suitable offer and pays for it. By selecting the offer, a new
"request" smart contract is created, with the digital identity of the subscriber and payment
transaction going with it. The user's money is transferred to the home operator and the
visited operator — the one whose service package they purchased.The offer issuer, i.e. the visited operator, identifies the user, receives the money and starts servicing the subscriber directly at the local price with high quality. Thanks to blockchain technology, operators can interact with each other as equal partners and the concurrence procedure between operators is greatly simplified. Therefore, this technology allows us to leave expensive roaming agreements behind.

The market for using this technology is huge: 1,000+ small and medium-sized operators,
10,000 online service providers and 1.3 billion travellers a year. The technology is ready for use. The Bubbletone blockchain platform is revolutionizing the telecom industry by
completely eliminating international roaming and giving anyone an opportunity to stay tuned everywhere anytime.
Want to know more about this cutting-edge solution? Come and meet the Bubbletone team
at GITEX Technology Week at Hall no. 5, Startup pod F6!

Contact:
Alexander Yakovenko, Project Director
Email: ayakovenko@clementvale.com
Web: https://blockchaintele.com/