16 Dec 2018
How SME 'Scale-Ups' Can Boost Growth in UAE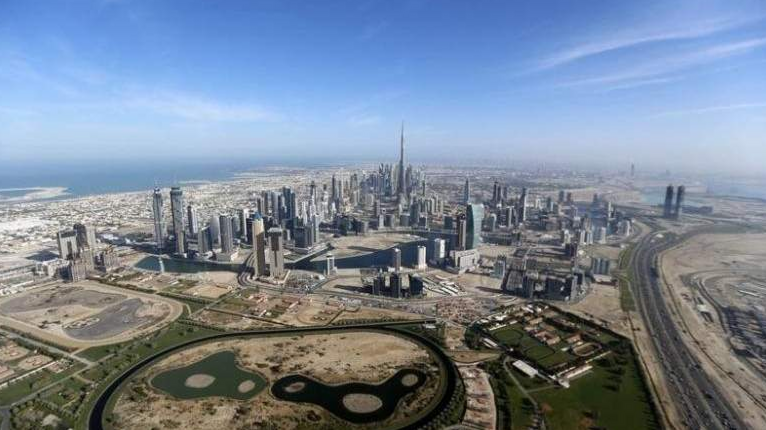 The public and private sectors in the UAE have been working hard to encourage the growth of small- and medium-sized enterprises (SMEs). Yet, most SMEs often fail to grow into large-scale businesses. To help SMEs grow into major enterprises, the UAE public and private sectors could benefit by differentiating between the needs of various SME segments.
The segment that deserves particular attention is "scale-ups." Scale-ups are SMEs with a proven business model that are undergoing a rapid growth phase. They are only about 5% of all SMEs globally but they can have an outsized impact on job growth and a country's GDP. Many assume that fast-growing firms are young and high-tech, but scale-ups can be of any age and in any sector. In the U.S., for example, the average age of scale-ups is 25 years, and around half of them come from non-technology sectors.
Other scale-up hallmarks are high levels of productivity and innovation. They often have leaders who are visionary entrepreneurs with the potential to give back to the entrepreneurship ecosystem by mentoring, inspiring, financing, and launching new ventures. For example, according to Endeavor's research in Lebanon four technology companies facilitated the rise of 80 new ones between 2006 and 2016.
Thanks to all these characteristics, scale-ups can have a significant impact on job growth, particularly high-quality jobs, and GDP as a whole. We assessed a sample of Endeavor-assisted scale-ups in the UAE and found that, on average, successful scale-ups can generate up to twice the revenues and 7 times the employment of SMEs (firms with 10 to 250 full-time equivalent staff).
Given the magnitude of the potential benefits, the UAE needs to understand the features of a vibrant scale-ups ecosystem. To this end, the Ideation Center, the leading think tank for Strategy& Middle East, and Endeavor identified four growth pillars supporting the broader entrepreneurship ecosystem, and which have varying degrees of importance depending upon the SME sector. For scale-ups, the two primary growth drivers are financing and talent. To help countries such as the UAE to assess their scale-ups ecosystem by global standards, we created an index that compared five Middle East countries: Egypt, Jordan, Lebanon, Saudi Arabia, and the UAE. The index showed that only the UAE ranks above average.
The UAE's advantage is that its scale-ups ecosystem is developing more vigorously. The country has an attractive lifestyle. Entrepreneurs can readily obtain mentoring and networking, for example through the Mohammad Bin Rashid Establishment. The UAE has also focused efforts on firms with scale-up potential: the "Dubai SME 100" initiative looks out for promising enterprises and helps with accreditation processes, while Dubai Exports helps them find new export destinations and thus access to new markets. Opportunities for funding—whether from the government, venture capital (VC), or private equity—are improving. However, funders tend to be keen on technology start-ups to the exclusion of other scale-ups, while banks want excessive collateral and impose high interest rates.
There are other notable problems such as complicated and costly regulatory processes for innovative businesses or obtaining expatriate visas. It is also difficult for UAE scale-ups to connect with large clients such as government bodies. Even when they can, however, they are hobbled by the government's lengthy payment cycles, delays, and bureaucracy. Further problems are that the UAE's technology costs, rent, and utilities are among the highest in the region.
The UAE would benefit from making financing more easily available. It could create a "fund of funds" that only invests in VC funds, and provide financial or regulatory incentives for VC and private equity funds to invest in high-growth companies, and incentives for banks to offer low interest rate or no collateral loans. In terms of talent, the UAE can encourage the private sector to partner with leading technology firms to offer digital training programs for students and employees and making it easier to obtain visas for highly skilled individuals. The UAE has taken steps in this direction by allowing 10 year visas for expatriates. The government could also benefit from formalizing government procurement laws to increase purchases from scale-ups and reduce or subsidize the price of basic technology and utilities for select high potential companies.
To oversee these initiatives, the UAE would benefit from an organization that champions scale-ups. This organization should assemble data and statistics for policy makers and the private sectors, updating this information regularly. It should also convene different private and public players to develop the scale-ups ecosystem.
Given the demonstrable impact of scale-ups on jobs and GDP around the world, focusing on these companies is an effective means for the UAE to turn modest additional costs and effort into significant employment and economic benefits.