10 Jan 2019
Startups won't stop: UAE ecosystem set for livelier 2019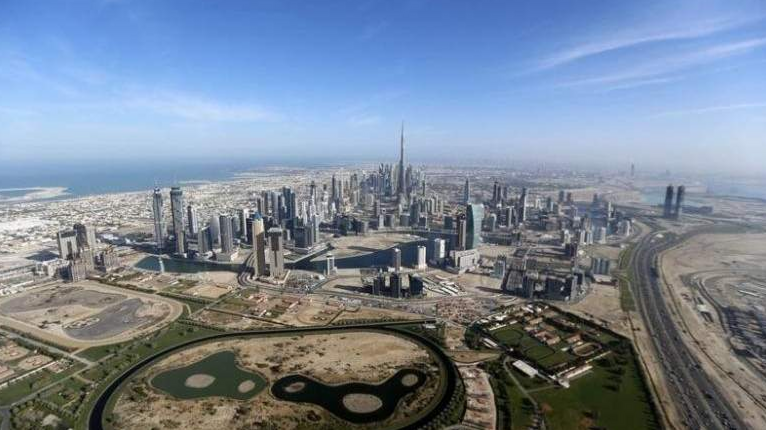 The UAE's startup ecosystem is poised to become more buoyant as 2019 unfolds with more appetite for seed funding as well as for larger funds at the Series B level. The sector closed 2018 on a very positive note and is now gearing up for more action in 2019 with more exits in the offing.
The UAE has proved to remain the most active startup ecosystem in 2018, according to Magnitt's 2018 Mena Venture Investment Report. The nation maintained its dominance thanks to continued government support, corporate venture interest and growing investor appetite for startups. The report states that 30 per cent of all transactions were made into UAE-headquartered startups in 2018, while also accounting for 70 per cent of total funding.
Necip Ozyucel, cloud and enterprise group lead at Microsoft Gulf, said: "The UAE startup ecosystem is at the
forefront to create a sustainable environment for innovation. Significant contribution to the economy from sectors such as e-commerce and fintech is growing exponentially, providing numerous opportunities for ideas to transform into businesses and further position them on a global platform."
Egypt was the fastest-growing ecosystem in 2018, receiving the second-highest number of deals at 22 per cent of all deals, up 7 per cent from 2017. Lebanon, ranked third by the number of transactions with 10 per cent, saw the highest fall in deal flow compared to 2017, with a 4 per cent drop.
Philip Bahoshy, founder and CEO of Magnitt, said: "This is an extremely positive signal. 2018 saw more international investors enter the foray than before, new accelerator programmes created the region, multiple government initiatives spurring innovation and established regional venture capital firms closing out new funds to deploy further capital. Last year has seen more later-stage investment deals at Series B and beyond than ever before and we expect this trend to continue into 2019 as startups scale to get closer to exits."
Magnitt highlights strong growth with a record number of transactions and an increase in total funding across Mena-based startups, up 31 per cent from 2017; 2018 saw 366 investments in Mena-based startups, which amounted to $893 million of total funding.
Fintech overtakes e-commerce
In another sign of a shifting landscape, fintech accounted for 12 per cent of all deals last year. Notable one include the $18 million in Aqeed, $8 million in Wahed Invest and $4.5 million in Expensya.
Walid Daniel Dib, project lead and co-founder of Addenda, said: "FinTech is booming in the Middle East because consumers are expecting much more out of existing financial institutions. The reason fintech startups understand consumer pain points is because they probably were that very same consumer right before becoming frustrated enough to build a better solution."
"Fintechs see the world in a different lens when compared to incumbent financial institutions. By focusing on the 'tech' in fintech, we venture into the risky fields of disruption, innovation and, most importantly, failure. When we understand that failure is not a commercial loss, and is rather an empirical method to calculate innovation accounting, we allow ourselves to excel. For every few fintech concepts that fail, a new one pivots and builds an entirely new economic model."
E-commerce still remains prevalent, accounting for 11 per cent of all deals, followed by transport and delivery, which was the third-most popular industry in terms total deals in 2018, accounting for 10 per cent.
"The cloud is helping e-commerce to scale up and down quickly to match demand. Advanced technologies such as AI can also help them to predict demand, avoid churn. We also understand that regulatory compliance issues can become innovation bottlenecks for fintech firms," added Ozyucel.
Max Liu, co-founder and CEO of EMQ, endorsed the same positive sentiment: "The whole payments ecosystem in the Middle East is undergoing significant transformation with the rise of local and cross-border cashless payments underpinned by a tech-savvy population. For this reason, enterprises will increasingly require a settlement network that makes cross-border payments streamlined, neutral, low-cost, secure, and real-time."
"Given the UAE and Dubai are leaders in financial innovation coupled with the fact that UAE has one of the largest foreign working populations sending money home to Asia, it's a market with huge potential for a fintech company."
Ride-hailing company Careem received the highest amount of funding by a single startup, raising $200 million in October 2018. The fund raised was the first tranche of its Series F funding round, and was led by existing investors STV, Saudi Arabia's Kingdom Holding, Al Tayyar Travel Group Holding and Japanese e-commerce platform Rakuten. The company expects to raise over $500 million in its Series F.
The top 10 deals in 2018 account for 65 per cent of total investment amount in 2018, up 2 per cent from 2017. In terms of exits, 2018 has seen 14 startup exits take place across the Mena; this marks a decrease of 5 compared to 2017. Four of the exits in 2018 were by an international acquirer.