28 Feb 2019
UAE: An active startup hub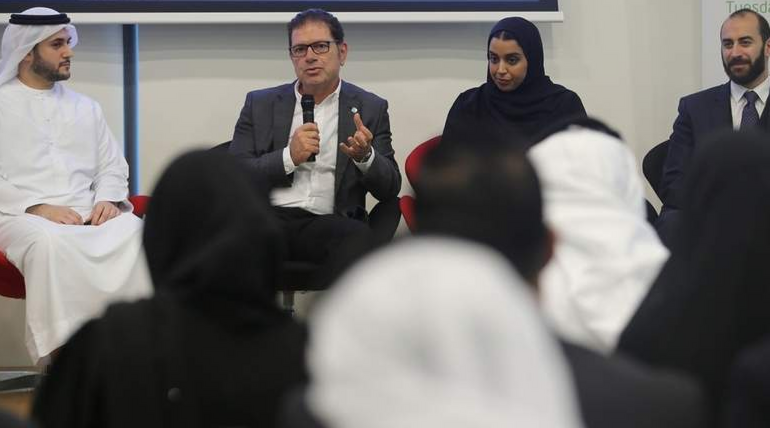 Startup and operational costs for a tech business in UAE is very high compared to elsewhere in the world, according to a new entrepreneurial survey.
The "Tech Entrepreneurship Ecosystem in the UAE Study", which was launched at Khalifa Innovation Center in Abu Dhabi on Tuesday showed that business setup and first-year operating costs for tech startups in the UAE are some of the highest globally, although the low tax nature of the ecosystem means that ongoing costs are lower than in other places.
The new study commissioned by Google and focused on the UAE's tech entrepreneurial ecosystem also found out that the UAE ecosystem is remarkably active and highly resourced, yet the early-stage nature of the regulatory framework means that some gains will only be achieved over time.
The study also showed that the market potential of tech startups is shaped by their ability to go cross-border to other Gulf and non-Gulf Mena countries, given diverse cross-border requirements and the small market size of the UAE.
The study, which involved desktop research that served to develop the structure of the tech entrepreneurship ecosystem and identity current initiatives that are in place to cultivate it, had been complimented by insights from interviews of 19 stakeholders (representing different components of the ecosystem), spanning public and private as well as institutional and individual perspectives.
Selim Edde, head of Public Policy and Government Relations at Google in Mena said at the launch of the Tech Entrepreneurship Ecosystem in the UAE Study: "Entrepreneurs are the lifeblood of UAE's economy. The country has progressed in this journey, however, there are still key challenges entrepreneurs face including high operation costs, complex setup requirements and limited cross-border linkages."
He added: "Through this research, we recommended key improvement areas in policies and regulations that better enhance the tech entrepreneurship ecosystem in the UAE, from reduction in setup costs to digital policies that support sustainable operation growth for new businesses, as well as encouraging youth to become entrepreneurs without the fear of failure. We look forward to seeing positive impact in the near future."
According to the study, current UAE startups are mainly in E-commerce, marketplaces and infrastructure/software as a service (69 per cent of total startups). The survey said most UAE startups (52 percent) are B2C ventures, and 93 percent of all startups are located in Dubai.
Emirati Entrepreneur, Al Reem Al Ammari, founder of Baaqah.com said: "As a young entrepreneur, among the major challenges facing startup entrepreneurs understanding what exactly you need to do to run a business. As a fresh entrepreneur, there are basic things you need to learn by yourself including, business operations, accounts, the logistic, etc.. since you might not have learnt these in school."
She noted that although the government has put in place initiatives to support Emirati startups, for example the Mohammed bin Zayed Grants in Abu Dhabi, which covers all license fees for startup business for UAE nationals some years, some banks have not been supportive to startups.
Al Ammari advised young Emiratis wanting to become entrepreneurs to always venture into something they are passionate about, not to fear failing and to always keep going.
"Given the high salaries for Emiratis working in most of the government departments, having the passion for entrepreneurship and self employment is something that can make someone moving," she said.