Edfone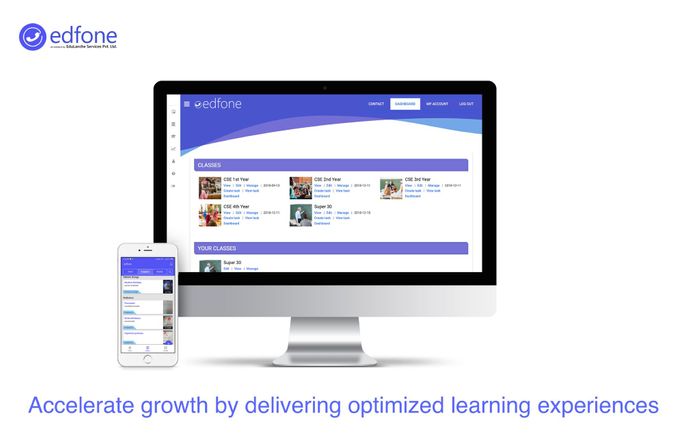 According to Forbes, global smart education and learning market is growing at 15% CAGR and will hit $325 billion by 2025.
Currently, the completion rate for online courses including HarvardX is only 6% which is attributed to poor learner engagement. This problem affects millions of teachers, institutions, publishing houses and learners online.
Engagement can be improved by understanding how users learn and optimizing the courses using data driven analytics.
Edfone is the first AI based tool that allows educators to accelerate growth by delivering optimized learning experiences.
Edfone is easy to setup for institutions with few or thousands of enrollments. Edfone caters to the needs of online course creators, schools and colleges. Companies that enhance growth via workforce training use edfone too.

The Edfone Creators Suite improves key academic metrics by empowering educators to easily discover insights, test content ideas, and improve engagement - across the entire learner journey.
www.edfone.com/mentors

The Edfone Learners App improves engagement, content retention and social learning metrics by empowering learners to easily record, share and get feedback on observations.
Play store: http://bit.ly/2I1Opyo

The Edfone Parents Suite (beta) makes parent engagement possible. No matter how busy parents are, edfone keeps them posted on their child's academic growth.
www.edfone.com/parents

Visit us to learn more.
Who can benefit? If you are a online course creator, representative of school or college, publishing house or a company we wish to help you grow faster. Please reach out to us at gitex or book an online demo @ www.edfone.com/demo