EnCloudEn Virtual Desktop Infrastructure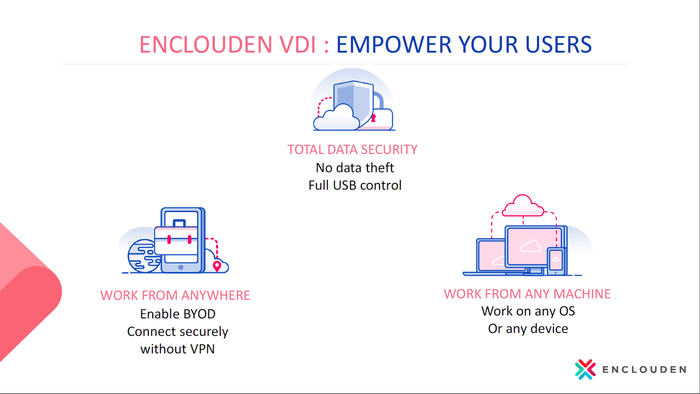 COMMODITY HARDWARE
ECN VDI is a complete hardware agnostic solution. The software platform can convert any commodity server (even your existing hardware) to an HCI box. This enables you to provision VDIs for your users straight out of the box.
SELF SERVICE MULTI-TENANT ARCHITECTURE
You can now run multiple projects or departments from different locations in individual environments. Each of them can be assigned a quota of resources as well as an individual network with the flexibility of self-managing and provisioning if required.
PACKING ADVANTAGE
You can now custom build your VDI box. Depending on your application and consumptions, we design a perfect ratio and size of SSDs and HDDs to maximize your VM packing per node with custom processors.]
SUBSCRIPTION BASED PRICING
You can now get your entire VDI stack in an OpEx model. You only pay for the VDI VMs that you run and can incrementally increase your count based on your exact requirements.