EnCloudEn Private Cloud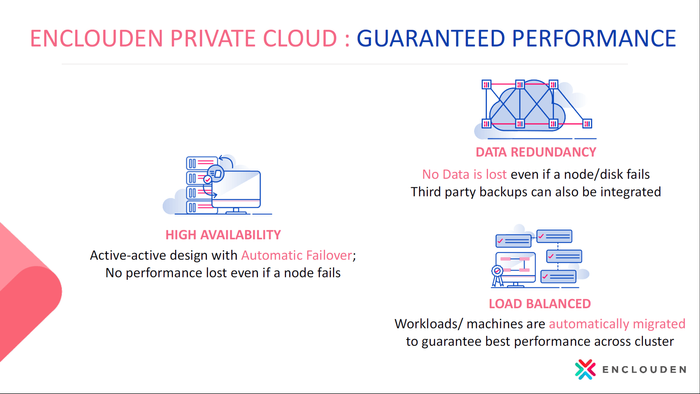 Why ECN Private Cloud?
PAY AS YOU GROW
ECN Private Cloud is a consumption based offering. You can enroll for a monthly subscription package and increase your license count dynamically when you need it.

EASIEST TO DEPLOY & MANAGE
The ECN Private Cloud stack is an automated deployment. With just your network and storage details, the stack automatically sets up in a day and the intuitive management platform is ready to be
used from Day Zero.
COMPLETE CLOUD WITH SDC, SDS & SDN
You can now leverage all the benefits of software defined compute, storage and network from a single stack. Optimize your requirements by building virtual machines in your custom environment.
HARDWARE AGNOSTIC & SCALABLE
ECN Private Cloud can run on any commodity or even existing hardware. It can also scale automatically by just adding a new node.