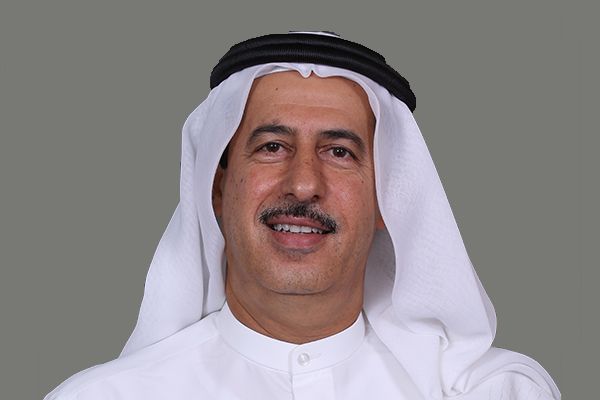 Abdulqader Ali
Chief Executive Officer
,
Smartworld
United Arab Emirates
Chairman of Board of the UAE Internal Auditors Association and was nominated to Chair the Federation of Arab Institutes of Internal Auditors
Biography
Smartworld is a joint venture between Etisalat and Dubai South. An ICT company focusing on Digital Operation, Implementation and Smart Solutions. Abdulqader is leading in exploring new technologies particularly in security areas and implementing them firstly in the UAE such as Blockchain among many others. Chairman of Board of the UAE Internal Auditors Association Now running on his fifth term, Abdulqader was selected to serve on the IIA's Global Advocacy Committee and nominated to Chair the Federation of Arab Institutes of Internal Auditors. He led the Arabization projects of both the Certified Internal Audit Certification (CIA) as well as the "Sawyer's Guide to Internal Auditing" and COSO. He has successfully chaired the annual UAE-IAA Regional Conferences since 2010. The Chief Audit Executive Annual Conferences have also been hosted under his able leadership. The 2018 IIA International Conference was held in Dubai, the first in the MENA region with a record-breaking history, gathering 3500+ attendees worldwide. Previous Engagements and Experiences Chief of Internal Audit for Dubai World Group, the holding company that manages a number of world-class companies such as DP World-UAE Region, Economic Zones World (EZW), Dry Docks World, Nakheel and Istithmar, from August 2005 until October 2014. In this role, he reported initially to the Chairman and then directly to the Audit and Risk Committee of Dubai World on Audit & Fraud related issues covering Dubai World. During his tenure beside Auditing, as a Certified Fraud Examiner he led around 500 fraud cases dealing with different agencies, including special cases in USA and Interpol. Dubai Aluminum Company (DUBAL) heading various Departments (IT, Quality, Human Recourses). He was involved in Quality Assurance, developing and maintaining ISO standards and certifications and the application for the Dubai Quality Award and chairing the DUBAL Suggestion Program. While serving as the Manager of Organization Development, Abdulqader was responsible for Recruitment and Training and Succession Planning. Noteworthy Achievements Winner of the prestigious Kano Medal Excellence Catalyst for the year 2011 and Ideas UK Fellowship Award 2012. First UAE National recipient of the prestigious Wilfred Thesiger Award, where master's degree Scholarship was awarded to him. Member of the Jury for the Dubai Quality Award and SKEA, Shaikh Khalifa Excellent Award. Awarded the Qualification in Internal Audit Leadership (QIAL) in 2014, which falls under the umbrella of the Institute of Internal Auditors. Certified Fraud Examiner from the Association of Certified Fraud Examiners in the USA and has a Certification in Risk Management Assurance (CRMA) from IIA Abdulqader holds a Bachelor of Science in Electronic Engineering Technology from Arizona State University, U.S.A. and a Master of Science in Technology Management from Stirling University, Scotland, U.K. He has successfully completed "The International General Management Program for Executive Development" conducted by International Institute of Management Development (IMD), Switzerland.