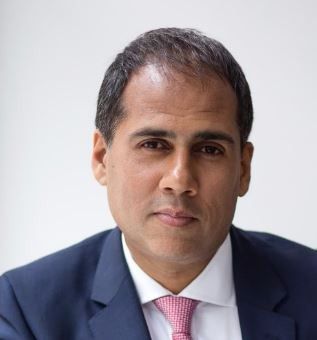 Alpesh Patel OBE
Dealmaker
,
Department for International Trade
United Kingdom
UK government dealmaker covering Asia and Middle East who worked with UK Prime Minister and in Congress for Hon. Eliot Engel to advocate for policies for wealth creation
Biography
media profile and business, political and economic expertise has been utilised by the UK Government as their Dealmaker covering Asia and Middle East for over a decade. As the senior and longest serving member of a 15-20 strong team, we've delivered over £1BN of investment to the UK since 2005.
Previously appointed by the Prime Minister to advise on policies for closer ties between the UK and India, and formerly working in Congress for Hon Eliot Engel, I have utilised my training as a barrister for advocating policies for wealth creation, diversity whilst engaging legislators and policy-makers.I make frequent appearances, including as host on Bloomberg and CNBC, on international prime time television as a contributor to global business discussions inspiring pride in entrepreneurship, especially women entrepreneurs and inter-faith diversity benefits, including BBC's Newsnight, and Bloomberg, CNN, Sky Business News, CNBC, Channel 4 and US / UK radio.