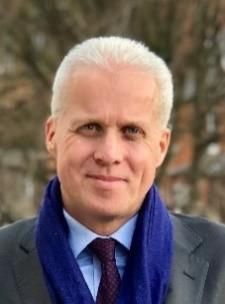 Andrew Jackson
HM Consul General to Dubai and the Northern Emirates
,
Director of Trade and Investment
Biography
Andrew joined the Foreign and Commonwealth Office (FCO) in 1990. He has held a wide range of positions in the FCO and across government. He was Deputy Ambassador in Argentina, Counsellor for the Knowledge Economy in India, and held other overseas roles Algeria, Italy and Norway.
Other recent positions include Head of Science, Innovation and Climate Department and Deputy Chief Scientific Adviser in the FCO, Deputy Director in the Cabinet Office Joint Anti-Corruption Unit, and Deputy Director (Gulf Projects), Department for International Trade (DIT).
Outside the FCO, Andrew was Deputy Head, Secretariat to the Commission for Africa, twice seconded to the Division for Oceans and Law of the Sea, United Nations Legal Office, and twice independent chair of global and regional multilateral fisheries negotiations.
Andrew has a Masters in Development and International Law from the London School of Economics. Further study since includes at the LSE Executive Summer School and Cranfield University.