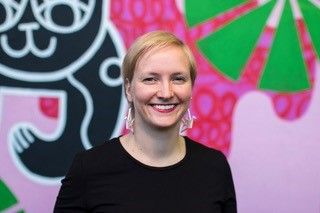 Anna Juusela
CEO & Founder
,
Encourage.fi
Finland
Using Blockchain in 'We Encourage', a fundraising agent for NGOs empowering women and girls through education
Biography
Anna Juusela, an entrepreneur with 10+ years of experience in the retail sector, as a teacher and a consultant in the field of trends, profitability, and marketing.
Her ambition and interest in future trends and new technologies, as well as her vision and determination to enable education for girls and to empower women, led her to build an Impact Startup. Her startup, We Encourage works as a fundraising agent for NGOs and small-scale fundraisers empowering women and girls. To accompany this We Encourage is building AINO, a conversational AI tool for the victims of domestic violence.