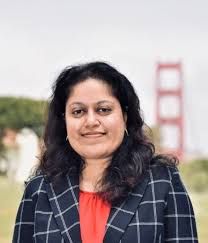 Arunima Sarkar
Artificial Intelligence Lead
,
Center for Fourth Industrial Revolution (India)
India
Leads WEF fourth industrial revolution initiatives for India
Biography
Arunima is currently the AI Lead, for Centre for Fourth industrial Revolution, India, World Economic Forum. She leads the Co design of governance protocol and technology policy frameworks for artificial intelligence for maximum benefit to society and mitigating any unwanted outcomes, biases and risks. Arunima has 20+ years of experience in research, corporate growth and strategy initiatives with special focus on data, analytics and artificial intelligence . She has led the Global Applied intelligence Research of Accenture and also worked in technology consulting and research roles in organizations like Gartner along with technology policy expertise. Arunima has been leading several initiatives with multi-stakeholder communities around AI and ethics and operationalizing AI ethics guidelines across several sectoral use cases and applications.