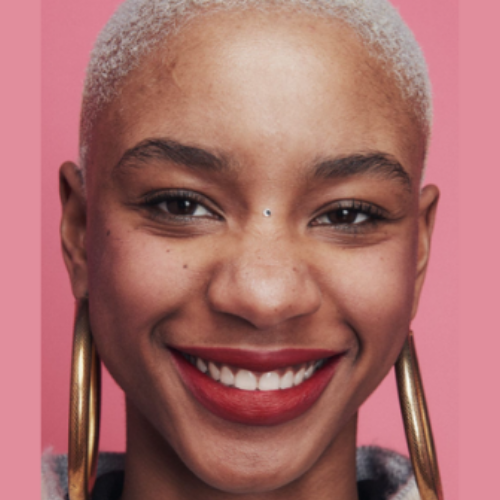 Damara Ingles
Designer of Extended Reality Experiences and Virtual Fashion
Biography
Damara Inglês is Designer of Extended Reality Experiences and Virtual Fashion. Born in Luanda - Angola, grew up in Lisboa - Portugal and graduated in London, as such the notions of diversity, inclusivity and nomadic thought are crucial to her work process.
With a background in Fashion Design and Criticism, her practice appreciates the materiality and craft of clothes, as well as the emancipatory value of digitalising them, seeing technology as lenses to impact fashion in different fronts, so that it becomes more inclusive, sustainable and disrupted by innovative voices.
As a recent graduate of MA Fashion Media Practice and Criticism at the London College of Fashion UAL, Damara won the prize Kering Awards 2019, followed by a three months internship with Gucci's Social Media Team in Milan - Italy.
Recently Damara has collaborated with Hervisions and Snapchat's Spectacles on KAZUMBI, an Augmented Reality project that explores the expression of body, cultural identity and digital trans-humanism.
Previously, Damara collaborated with VR designer SUTU on a first-of-its-kind immersive Fashion Show "Fabric of Reality", produced in collaboration with the Fashion Innovation Agency, Kaleidoscope and Verizon Media.
Their piece Symbiotic_Wear, part of the F.O.R. is exhibited at the Museum of Other Realities and won the Campaign Awards 2021.