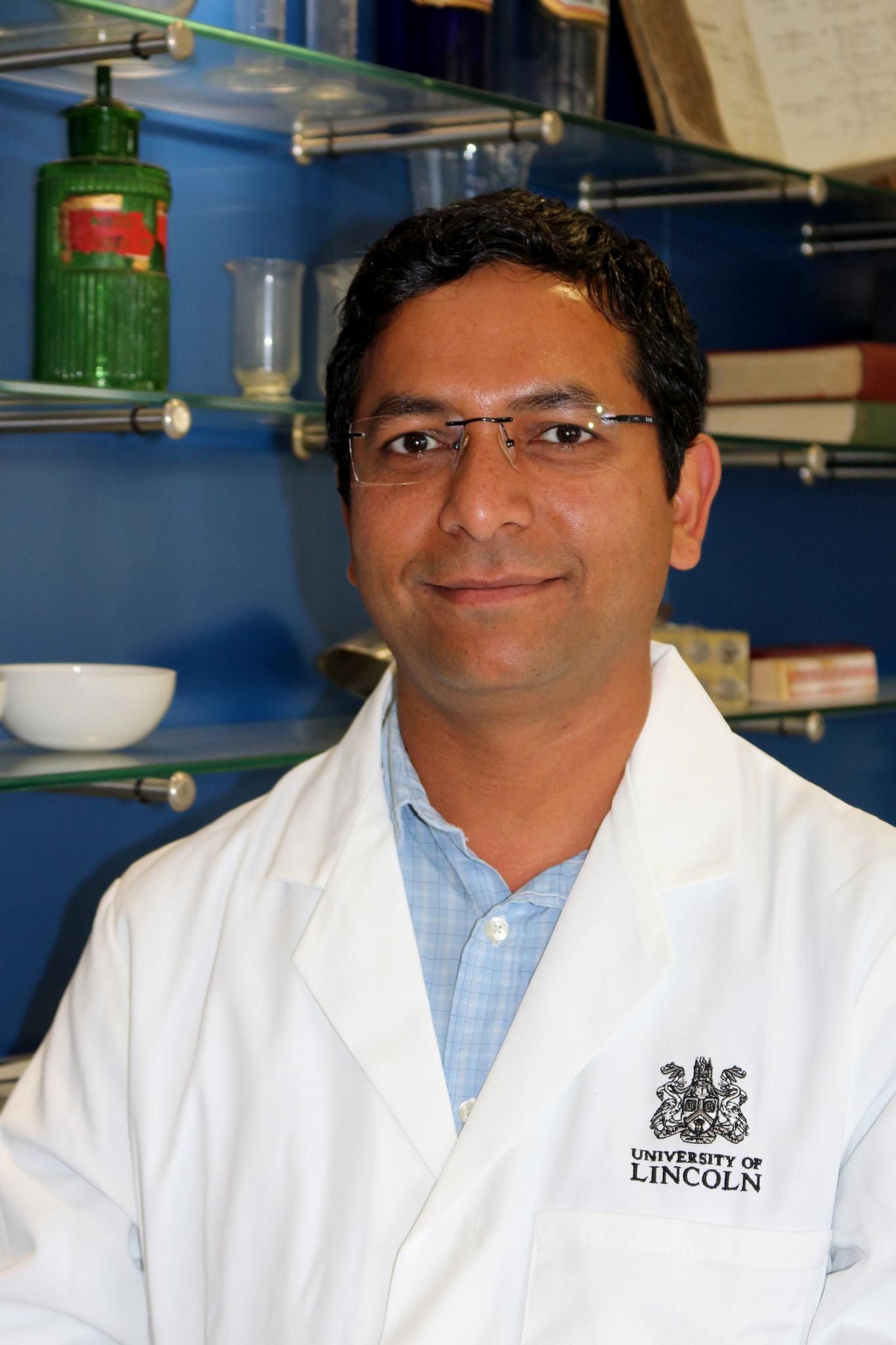 Dr Ishwar Singh
Lead- Drug Design and Development Group
,
University of Lincoln's School of Pharmacy
United Kingdom
Biography
Scientist leading the team behind "game changing" new antibiotic which is capable of killing superbugs, could lead to the first new class of antibiotic drug in 30 years and reduce the cost of production 200,000-fold.
Dr Ishwar Singh is lead for the Drug Design and Development group at the School of Pharmacy, University of Lincoln, UK. Prior to Lincoln, he had held many prestigious fellowships such as the Alexander von Humboldt fellowship, Germany, and Senior Research Fellowships, DANIDA, Denmark and CSIR, India. He has 21 years' experience in Organic Chemistry focusing on Antimicrobials, Bio conjugations, Biologics Delivery, Nucleic Acids and Peptide modifications. Dr Singh is leading a multidisciplinary team of scientists at Lincoln and globally and taking significant steps towards developing antibiotics which can combat multidrug-resistant bugs. The team is the first in the world to successfully create a simplified, synthesised form of teixobactin – a naturally-occurring antibiotic which has been hailed as 'game-changing' which is capable of killing drug resistant infections such as MRSA. They have used these synthesised versions to treat a bacterial infection in mice, demonstrating the first proof that such simplified versions of its real form could be used to treat the real bacterial infection as the basis of a new drug.