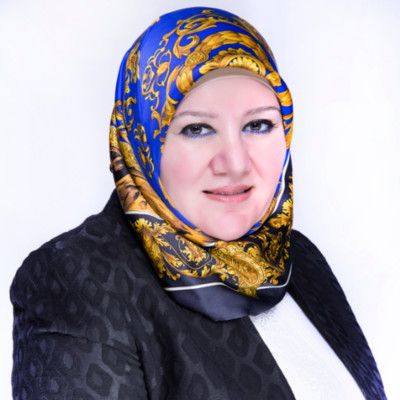 Dr. Souma Alhaj Ali
Associate Professor in Industrial Engineering, Artificial Neural Network and Robotics, Director of Excellence and Governance
,
Hamdan Bin Mohammed Smart University (HBMSU)
United Arab Emirates
HBMSU's smart learning ecosystem incorporates many AI based platforms and technological solutions including Smart Campus, Smart Advising, Smart Portfolio, IT Support Chatbot, and an AI based smart reference service
Biography
Dr. Souma Alhaj Ali is an Associate Professor in Industrial Engineering-Artificial Neural Network and Robotics; she is currently the Director for Excellence and Governance at Hamdan Bin Mohammed Smart University. She has a strong record of achievement combining skills in diverse areas of Industrial Engineering, Artificial Intelligence, and Quality and Excellence. She held many positions in the public and private sectors including the Acting Dean of the School of Artificial Intelligence, the Director of the Center of Academic Quality Assurance and the Executive Director for the United Industrial Group Corporation. She is a lead assessor for the European Foundation for Quality Management (EFQM) model and a Lead Auditor for Middle East e-Learning Quality Framework (MeLQ). Dr. Souma was appointed since 2017 as ICDE Focal Point on quality in the Arab region. She participated in writing a book "Mobile Robotics, Moving Intelligence" and published over 25 peer-reviewed papers in reputed international scientific journals in the areas of Artificial Intelligence, Intelligent Robotics, Intelligent Manufacturing Systems, and predictive analytics. Dr. Souma has a PhD degree from University of Cincinnati, Ohio, USA.