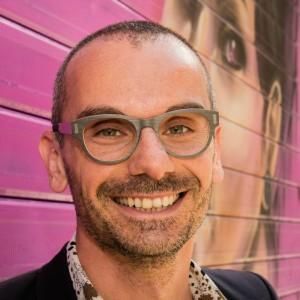 Fabrice Jonas
CEO
,
MyFashionTech
France
Biography
Fabrice JONAS if the founder and CEO Myfashiontech, which is a Paris-based innovation platform dedicated to Fashiontech. The firm helps fashion brands and luxury houses to find the best technological solutions to be integrated in their business models.
Fabrice focuses on disruptive innovation and how technology could improve the fashion industry, making the industry more sustainable, consumer-driven and creative. In Europe, Fabrice is recognized as one of the best fashiontech experts.
Fabrice is also an advisor to ANDAM Fashion Award Paris and the French Ready-to-Wear Federation. Previoulsy, Fabrice was the editor-in-chief of Modelab, the first fashiontech magazine. Fabrice is a professional speaker and moderator in various fashion tech conference in Europe and the US.