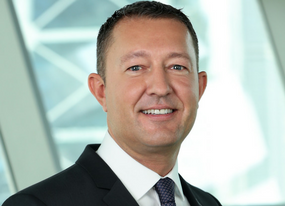 James Bernard
European Business Development Representative
,
DMCC
United Arab Emirates
More than 14 years experience in commodities, logistics and global trade, specialising in big data, predictive analytics and distributed ledger technologies.
Biography
James is a senior executive with a successful track record and an extensive network of connections. Adopting an entrepreneurial spirit from an early age he has been able to utilise his knowledge and experience in every business he is involved in. He is passionate about business and enjoys working closely with his network of global business contacts to discover and create new opportunities. As an enthusiastic leader with a strong determination to succeed in competitive markets he has enjoyed managing and motivating various teams and partnerships to generate sustained revenue growth across a range of different industry sectors, as well as different products and services. He has a strong focus on crypto, blockchain, and distributed ledger technologies having been involved in the sector since 2014.