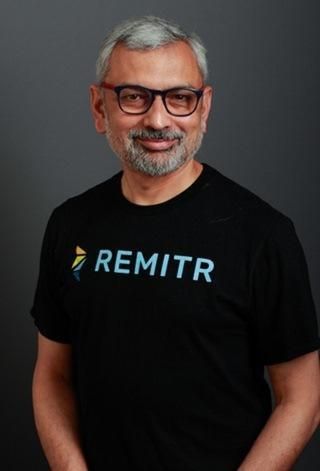 Biography
Kanchan Kumar is co-founder & CEO of REMITR. REMITR is cross-border banking platform for smaller businesses. Kanchan has been active in software technology space since 1990 and been on the forefront of various technological development over a period of time. REMITR is his third venture as an entrepreneur. Kanchan's own experiences as small business owner made him realise the issues with Banking system, which he decided to solve from first principal. That's how REMITR was born, which today processes, hundreds of millions of dollars of transaction annually.
Traditionally, banking is designed as a deposit taking institution, which is mis-aligned with the profile of small businesses which are cash-flow driven. That's the fundamental reason why banking is complex and costly for Small businesses. REMITR is laying the foundation of cross-border transaction banking infrastructure from ground-up. REMITR is designed from first principals for convenient, predictable, fast and secure movement of funds between bank accounts across the world, facilitating faster global commerce.
Kanchan has been featured by various global publications and is considered an influencer in Fintech startup space. Kanchan is also very active in Startup ecosystem. He volunteers his time to help support fellow startup founders. Kanchan splits his time between Toronto, San Francisco, Dubai and Mumbai. Hiking is his passion, which he considers, closest thing to dealing with regulators.