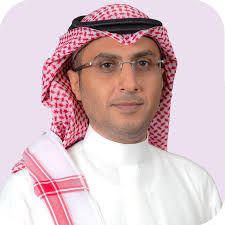 Khaled Aldharrab
Vice President Infrastructure
,
stc
Saudi Arabia
Eng. Khaled has also pioneered the launch of all major Mobile (e.g. 3G, 4G & 5G) broadband services covering the whole of the Kingdom with best possible quality and throughput.
Biography
In 1999, Eng. Khaled started his career as a network engineer. Since 2001, he has been working in prominent leadership roles for STC Network Sector. He personally has been instrumental in building one of the most advanced Fixed and Mobile Broadband networks in the region. In 2007, Eng. Khaled assumed his responsibilities as a "Transport Network" Director. In this capacity, he deployed a state-of-the-art IP/MPLS network along with designing and deploying a large and modern, high speed DWDM backbone network. This helped STC to attain a timely competitive position in the KSA telecommunications market, which was ready for broadband data services and applications. In this context, Eng. Khaled was also responsible in the transformation of the Access and Core Transport network, to support advanced technologies and services mandated by the launch of the 3G Network.
His exceptional track record led Eng. Khaled to be promoted in 2014 to a "General Manager" position for the Network Design GD comprising of six departments (part of the Network Sector): Wireless Access Design, In-building Broadband Design, Core Network Design and Architectures, Fixed Broadband Access and Transport, Network Security and Integrated Network design departments. He also led various strategic initiatives related to the design and delivery of mobile and fixed broadband networks. This included the launch of Fixed National Broadband initiative delivering FTTH services to the Home and Business customers. He takes an active leadership role in the "2020 vision" network transformation, the new STC DARE and Raqami strategies, Telco Cloud initiative, amongst others. In February 2019, Eng. Khaled was elected to become a "Vice President-VP" for the Infrastructure Sector. As he joins STC's Executive team, his responsibilities include the complete development and delivery of STC's corporate strategy, in addition to delivering an effective and agile organization. He is responsible for the successful delivery of STC's Technology strategies, and ensures the timely delivery of these strategies. His stated mission is to shape and streamlined Infrastructure Sector and build agile network and service delivery. This is done in strict adherence to STC's corporate goals and objectives, in alignment with the Kingdom's 2030 Vision.