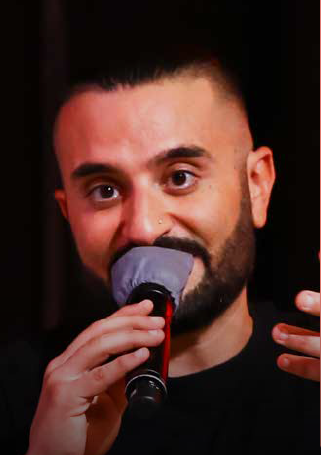 Kris Fade
Founder of Fade Fit and Host of The Kris Fade Show
,
Virgin Radio
United Arab Emirates
The radio phenomenon hosting the biggest breakfast show in the UAE rocks the stage with his startup story
Biography
Kris Fade (Born Kristan Fahd) is the Australian/Lebanese radio phenomenon that has taken the region by storm. He hosts the biggest breakfast show in the UAE, The Kris Fade Show, on
Virgin Radio speaking to one million listeners daily and his show is also airing on Australias largest radio network, KIIS Network, with more than 2 million listeners. Kris Fade hosts the
official Middle East Chart, regularly interviews the biggest celebrities both on and off air and is the official Middle East TV host at the red carpet of the Oscars every year for OSN.
His larger than life persona and unparalleled live entertainment skills has made him one of the most coveted people in the industry and his authentic content creation on social media in
combination with that has resulted in multiple brand ambassadorships with the likes of Samsung, BMW and Virgin Mobile.
Kris is one of the most recognized voices and faces in the country, has written and produced two #1 songs with Sony, hosted the biggest events in the region such as the Pope's first visit,
performed with Hugh Jackman on stage and has recently gone viral with a video of his surprise proposal to longtime girlfriend with Will Smith.
An entrepreneur at heart, Kris is the founder of a successful healthy children's snack (Fade Fit Kids), partner in a fitness company (Enhance) and founder of Fade Fit, a community for
people who are looking at being inspired to get fit and healthy.