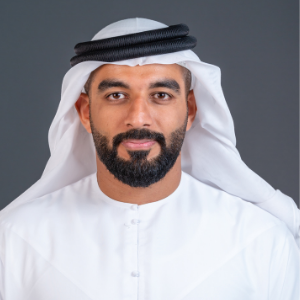 Mohammed Hanif Al Qassimi
Managing Partner & Founder
,
The Manor Hotel (UAE)
United Arab Emirates
Biography
An Emirati businessman, who with a staff of 35 is effectively managing a property of 200+ rooms by leveraging AI in the hotel
Mohammed Al Qassim is a Managing Partner at The Manor Hotel by JA where he is responsible for overall strategy of the newly delivered project. He is also a Sales and Business Development Manager at Etihad Airways.
Previously, Al Qassim was in the Edinburgh and Melbourne commercial Departments within Etihad airways, where he was responsible for managing projects related to revenue optimization and promoting the UAE as a destination.
Al Qassim holds a bachelor's degree in Business Administration from the American University in Dubai (AUD) with a concentration in Management, as well as a master's degree in Diplomatic Affairs from the Emirates Diplomacy Academy (EDA) in Abu Dhabi, UAE.