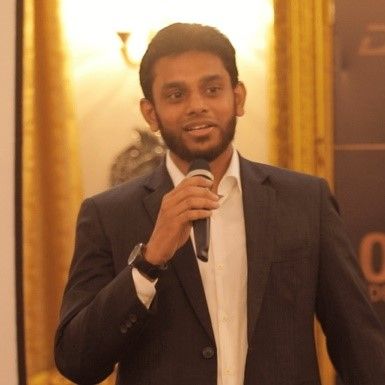 Mohammed Mukhtar Jahangeer
Founder and Creative Director
,
One&Only International FZC
United Arab Emirates
Biography
Mohammed Mukhtar Jahangeer is a UAE born entrepreneur, mentor and learner who's passionate about curating & driving ideas that have an inspiring global impact.
Individually & through his companies, he works with entrepreneurs, innovators & change makers around the world to facilitate positive change, solve challenges & drive exciting ideas ahead. Some of the interesting innovators he's worked are Adeeb Al Blooshi - UAE's youngest inventor, Richard Browning - A british inventor known as the real life iron-man and Space Kidz India - A young aerospace firm that launched the world's lightest satellite, in association with NASA.
Mukhtar is the founder of One&Only Advertising, a UAE born creative agency that saves brands, start-ups & companies from mediocrity, monotony & monday blues.
He is also the founder of U-Connect, a networking & development platform for young entrepreneurs, intrapreneurs & innovators. Along with a few interesting activities, U-Connect also connects the startup ecosystem of the UAE with other countries.