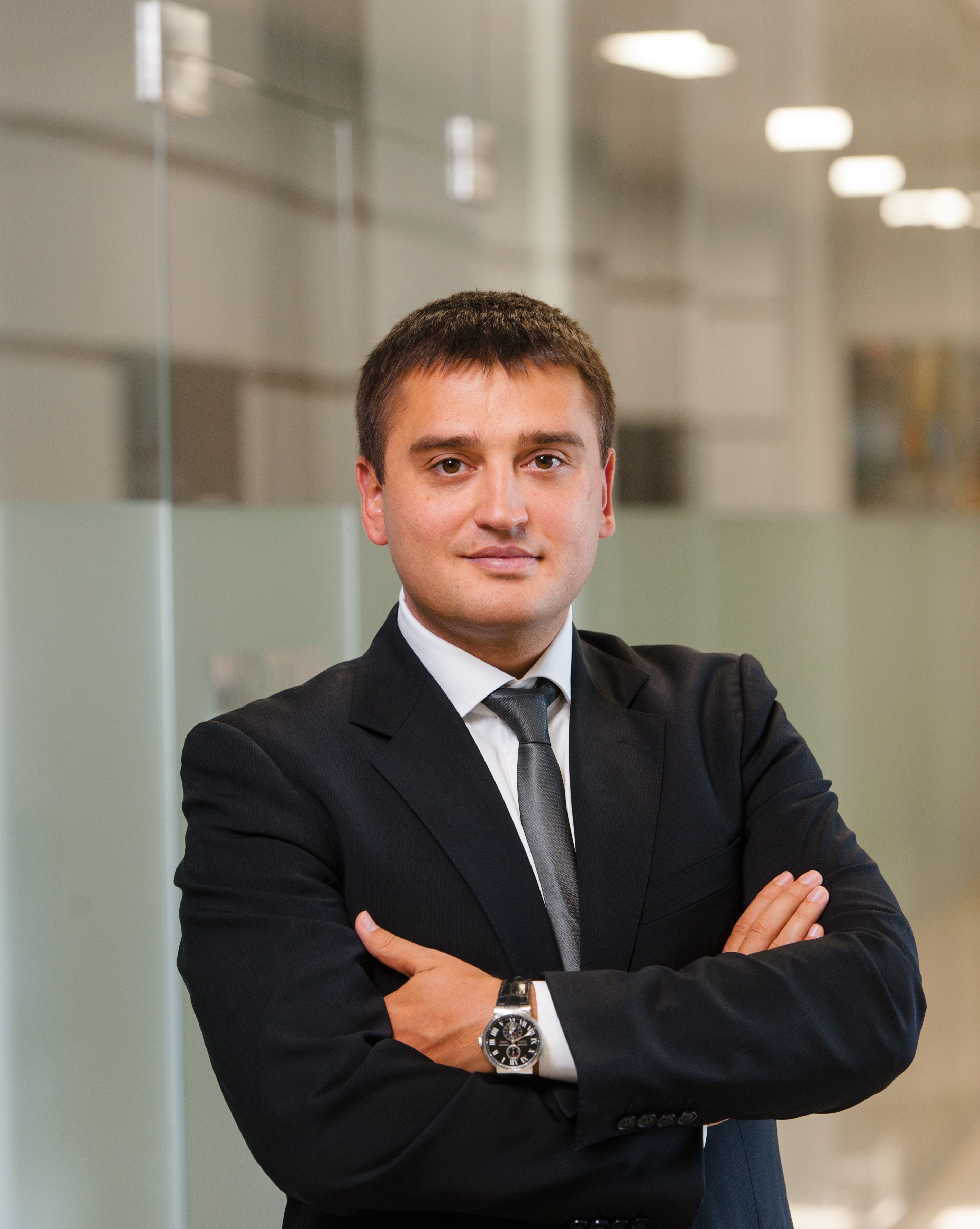 Oleksandr Bornyakov
Deputy Minister – Digital Transformation,
,
Ukraine
Ukraine
Bornyakov was appointed as the Deputy Minister of Digital Transformation in October of 2019 and has been boosting the growth of Ukraine's IT industry.
Biography
Oleksandr Bornyakov was born in Bolgrad, Odesa region, and was fond of computers since childhood. Later this passion transformed into his major line of work.In the days of Mr Bornyakov's fledgling career, he worked in a company developing software for a retail pharmacy chains automation, as well as in a U.S. software development company and other IT companies. He received his first degree in Marketing at Kyiv National Aviation University in 2004. Oleksandr continued his studies at the University of New Brunswick Canada and received an MBA in 2009. In 2019, he graduated from Columbia University of the New York City with a Master of Public Administration degree. At the age of 26, he founded Adtelligent, video ads monetization platform, which was recognized by Deloitte Technology Fast 500 ™ rating and was among 5,000 fastest growing private companies in USA by Inc. 5000 in 2016-2017. Having 100+ active SaaS product customers, the company serves more than 20 million ads per day. Main markets are the United States, Israel and Ukraine. Oleksandr is also a co-owner of Intersog, an international software outsourcing company. Awarded TOP-5 App Developers in Chicago by Clutch and TOP-10 by Odesa's DOU Top Employers. 500+ successfully developed mobile apps, 12 million downloads in the App Store and Google Play. More than 170 IT specialists in the USA, Ukraine, Mexico and Bulgaria. Apart from the aforementioned Oleksandr is a Co-founder and a Managing Partner of WannaBiz Investment Fund. 580+ applications since 2012 and 20 funded startups, 11 of which have raised additional investment. Investment geography covers Ukraine, Central and Eastern Europe, Western Europe, USA, with up to $ 50,000 investment. The investment portfolio (assets under control and owned/managed companies) includes: Kwambio, Reply IO, Rallyware, Influ2, Petcube, 3Dlook.