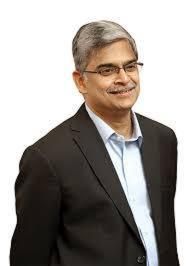 Premchand Kurup
Co-Founder & CEO
,
Paramount Computer Systems FZ-LLC
Biography
Premchand Kurup embarked on his entrepreneurial journey in the year 2000 after having spent 18 years working for companies owned by others. His formative years in Wipro built in him a strong value system and a belief that a company can be grown and scaled based on principles.
He was motivated by "Rich Dad, Poor Dad" and an ardent desire to create companies that is respected in the market-place. He defined a simple Mission Statement: "Building People, Building Entrepreneurs, Building Organizations. (BP, BE, BO). He also defined a Vision Statement at the same time: "Enhancing Value for all my stakeholder's year on year by adopting leading edge technology & contemporary Management Practice.
On this journey over the past 2 decades he has co-founded 3 companies, created over 20 Entrepreneurs who in turn have generated employment for over 250 people. His company Paramount pioneered the cybersecurity space in the Middle East way back in 1999 and is today one of the most respected companies in this space in the United Arab Emirates.
He considers himself as a Learner & a Teacher at the workplace. Teaching and not business was and is even today his passion. Up until yesterday, everything he was doing was in the physical space & now he is learning how to execute on BP, BE, BO in the virtual world. 4PointX is a move in that direction.
The journey continues