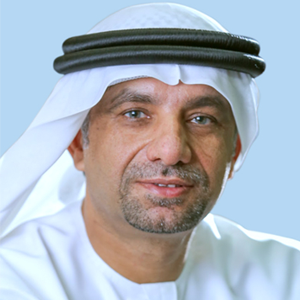 Prof Dr Mohamed Yousif Baniyas
Higher Education Advisor & Director
,
Commission for Academic Accreditation (CAA), Ministry of Education (UAE)
United Arab Emirates
"Working collaboratively in securing and developing the quality of higher education in the UAE "
Biography
Dr Baniyas obtained his PhD in Pharmacology from University of Wales (Cardiff) in 1993. His clinical qualifications includes Board Certification by American Academy of Clinical Toxicology, American College of Forensic Examiners, American Academy of Pain Management & American Psychotherapy Association. He is Fellow of American College of Clinical Pharmacology, American College of Forensic Examiners, Royal Society for Public Health; American Psychotherapy Association & Honorary Fellow of Faculty of Occupational Medicine. Dr Baniyas is currently Director of Commission for Academic Accreditation (CAA) at the Ministry of Education, UAE as well as holding Professorial Rank at the College of Medicine, UAE University (UAEU) and Consultant Clinical Toxicologist at Emergency Medicine Department, Tawam Hospital, SEHA. Dr. Baniyas has occupied several senior leadership positions in higher education and health including Dean College of Medicine and Provost (Chief Academic Officer) at UAEU.
He also worked as Vice Chancellor at Emirates College for Advanced Education (ECAE), Academic Advisor at the Ministry of Higher Education & Scientific Research and Executive Director for Higher Education at the Department of Education & Knowledge (ADEK), Abu Dhabi. Dr Baniyas served on Board of Trustees of Mohamed-5-University, Abu Dhabi Health Services Company (SEHA), Marriage Fund, Federal Health Authority and UAEU Council. Notably. He is founding Chair for Emirates Board of Health Specialties.
His major committee membership include Drug Registration, Pharmacovigilance and Drug Safety, Medical Certificates Evaluation & Certificates Equalization. He was involved in accrediting Medicine and Pharmacy Colleges and acted as External Examiner and Evaluator for various Higher Education Institutions. Dr Baniyas lectured on poisoning, chemical, biological and radiological warfare agents, medication safety, and pharmacotherapy of various diseases such as epilepsy, diabetes and rheumatoid arthritis. He received various awards and grants, supervised numerous PhD students and published over 100 papers and over 100 conference abstracts in the neuroscience, toxicology, community health and education fields. He served as editor and reviewer for medical and pharmaceutical journals.