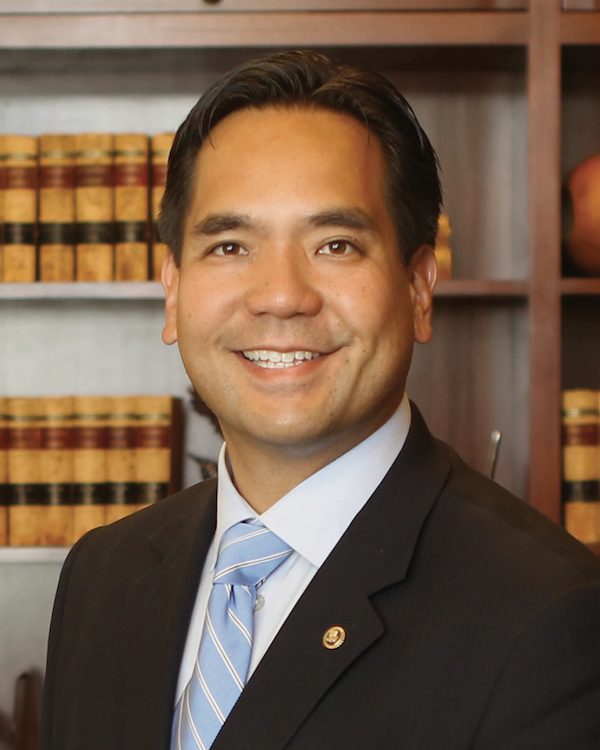 Sean Reyes
Attorney General
,
State of Utah
United States
Former Partner at Accelerate Ventures, GC for a tech company", and founder of Regulator Tech Summit in San Jose. Current and past chair of several national committees on innovation and regulation.
Biography
Sean D. Reyes has served as Utah's 21st Attorney General, first statewide elected person of color and the state's top law enforcement officer since 2013, enjoying three successful re-elections. He graduated summa cum laude from Brigham Young University, earning his law degree with honors from U.C. Berkeley.
General Reyes litigated and tried cases for nearly 14 years at Utah's largest law firm, representing local and global clients including many from the technology sector. He also served for many years as a Judge Pro Tem in state District Court.
He was recognized in 2008 as the American Bar Association's first-ever National Outstanding Young Lawyer, highlighted as one out of millions of his contemporaries and has consistently been selected to the most prestigious annual lists, ratings and recognitions for lawyers statewide and nationally.
Later, he served as General Counsel for a technology and media company based in Utah's Silicon Slopes and then became a partner in an innovation venture fund, helping to invest in and run various technology businesses.
General Reyes is a global expert in combatting human trafficking, having led the takedown and prosecution of some of the most significant cases in the United States, including recently dismantling an international child trafficking ring across multiple states in America involving victims from the Marshall Islands.
In 2014, he garnered international attention in South America as an undercover operative in one of the largest sex trafficking takedowns on record, helping to liberate over 120 children in a single day. He has continued this work as an advisor and operative by invitation of several nations to help liberate many more victims of modern-day slavery.
General Reyes has used his background in technology to help bring innovation to the forefront of fighting human trafficking, drug trafficking, cyber and white-collar crimes. His pioneering work in Rapid DNA, Live Time AI and virtual reality simulations are helping revolutionize law enforcement in America and around the world.
His VR violence de-escalation simulator for law enforcement training has won national praise for it ability to train cops to avoid the use of force, particularly deadly force, when at all possible.
General Reyes has partnered with global experts such as Frank Abegnale to combat cybercrime, including employing disruptive technology solutions. This past year he started the first stand alone investigations and prosecution unit in the United States focused on combating retail theft and using tech applications to lessen the billions of dollars in annual retail business losses.
He is a past co-chair of the Cybercrime Committee for the National Association of Attorneys General, co-chairs the Attorney General Alliance Partnership (working with dozens of nations to combat cyber and other transnational crime) and started its Cyber Committee to address cyber policy issues for regulators and businesses.
He regularly lectures, consults with government bodies and speaks to universities, private sector companies and industry associations about innovation, regulation and ethics. He has testified before the Congress of the United States, Mexico, Peru, the United Nations and addressed some of the highest ranking officials of countries ranging from China and the Philippines to Morocco, Turkey, and the UAE as well as Italy, Nigeria and Colombia, among others.
General Reyes has keynoted and spoken at tech panels for gatherings such as NEXUS in DC, Concordia in NYC and Bogota, CES in Las Vegas, Silicon Slopes in SLC, E3 in LA, and AI Everything in Dubai to name just a few.
General Reyes founded and hosts an annual innovation conference in Silicon Valley bringing tech founders, lawmakers and regulators together to showcase and discuss tech policy including IOT, UAV, robotics, autonomous vehicles, video gaming, VR and AI innovation.
General Reyes and his wife Saysha have six children. A former rapper, collegiate volleyball player, mixed martial arts fighter and science fiction fan, he enjoys speaking at comic conventions, playing video games, coaching his children in sports and dancing with his wife. He co-produces a show on the A&E Channel called "Addiction Unplugged" to help give hope to those caught in the cycle of drug and alcohol addiction.
He is of Spanish, Filipino, Hawaiian, Japanese and Chinese descent and was a featured speaker on the closing night of the 2020 Republican National Convention in Washington, DC.